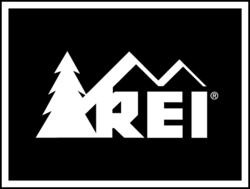 SEATTLE (PRWEB) May 30, 2012
REI encourages people to set aside time with family and friends this summer to enjoy the outdoors together. To help them get started, the co-op offers the products, programs, classes and events to inspire adventurers to get outside.
REI Camping Product Highlights
REI can help turn any campsite into a comfortable outdoor home-away-from-home with its latest summer selection of group tents, furniture, sleep systems and portable devices. Groups can customize their campsite into a comfortable oasis that inspires activities, songs, stories, great meals and memories that can last a lifetime.
REI's Hobitat tents (available for four or six people) are wide enough to host a family for the night, tall enough to stand-up in, and easily expandable for storage by zipping on an optional REI Hobitat Garage accessory vestibule to the door. ENO DoubleNest Hammocks make a perfect shady hide-away for napping, and the REI Camp Pack-N-Prep helps ensure food and snacks are organized and easy to access. For the connected adventurer, REI offers the latest in GoPro HD Hero2 Outdoor Edition helmet cams and Goal Zero solar chargers.
REI Programs
REI's annual Family Adventure Program helps show kids how rewarding it can be to spend time in the outdoors. Stop by any REI store or REI.com to pick up a free Family Adventure Journal, filled with fun activities and tips for getting kids outside. REI.com also offers local family-friendly hike and trail recommendations from REI employees, in addition to more online games, activities and tips. Families can discover other kid-friendly trails and local recreation spots with REI Guidepost, an outdoor activity resource covering more than 50,000 recreation destinations on REI.com.
REI Outdoor School Classes
For people looking for additional inspiration, REI stores and REI Outdoor School offer classes throughout the year for a variety of activities. Whether learning a new sport or brushing up on old skills, REI instructors teach the expertise needed to be active and confident in the outdoors. Aspiring adventurers can learn how to backpack, bike, kayak, hike, navigate by GPS, and much more. Summer class event information and registration are available online at http://www.rei.com/stores and http://www.rei.com/outdoorschool.
National Events
Families are also invited to participate in two outdoor events this summer: join REI and the American Hiking Society for National Trails Day® on June 2 to volunteer to help maintain and restore local trails, and the National Wildlife Federation for the Great American Backyard Campout® on June 23 to sleep under the stars in their backyards or a local park.
Additional information about these programs, classes and events is available at one of REI's 123 stores nationwide or REI.com, in addition to a wealth of online Expert Advice for families.
About REI
REI is a national outdoor retail co-op dedicated to inspiring, educating and outfitting its members and the community for a lifetime of outdoor adventure and stewardship. Founded in 1938 by a group of Pacific Northwest mountaineers seeking quality equipment, REI is committed to promoting environmental stewardship and increasing access to outdoor recreation through volunteerism, gear donations and financial contributions.
# # #