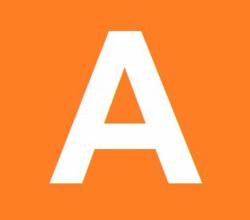 Discover what's hot and popular all over the web with Alltopics.com
(PRWEB) May 31, 2012
Judaism.alltopics.com is a section dedicated to the oldest monotheist religion - Judaism. It is the reader's complete online guide to Jewish holidays, rituals, life cycle events, history, beliefs and worship. Thanks to this new section on Alltopics.com readers are allowed to discover the basic facts concerning the history of Jewish ethnic group as well as modern changes and process influencing Jews.
What are the basic principals and beliefs of Judaism? What are the strongest Jewish movements in Israel? What was the impact of the Enlightenment and new religious movements? Alltopics.com gives readers the chance to find answers to all these questions and discover the unique character of religion and principles of faith. All thanks to this new section on Judaism.
Anyone interested in understanding the Jewish faith and eager to know why Judaism has continued to remain such a strong factor through the centuries – cannot forget to follow allltopics.com. Whether the reader is a strong believer or is just interested in what's going on in the world of Judaism – there is no better place for him that judaism.alltopics.com. Getting to know Judaism has never been easier as alltopics.com offers a complex and compelling source of knowledge.
Judaism. alltopics.com traces how Judaism relates with the other religions like Islam and Christianity, introduces readers to the character of the greatest facts from the history of Judaism and in the most profound way demonstrates the basic beliefs and holidays Judaism. Alltopics.com won't disappoint anyone eager to get to know this Abrahamic religion.
# # #