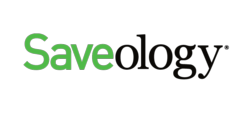 We are creating hundreds of jobs here in South Florida, and seeking to set a new standard for local businesses.--Saveology CEO Benzion Aboud
Margate, FL (PRWEB) May 31, 2012
Saveology, one of South Florida's fastest growing companies, wants to immediately add 100 new employees to its sales team. Local job seekers are invited to visit the company's technology campus in Margate for a job fair on June 4 from 5:00 p.m. to 7:00 p.m. Saveology's offices are at 5259 Coconut Creek Parkway near the intersection of Coconut Creek Parkway and State Road 7.
Saveology is looking to hire men and women with prior sales experience. The ability to speak fluent Spanish is a plus. The company is particularly interested in interviewing candidates who have interacted with customers in any of the following areas: satellite T.V., alarm services, loan modifications, precious metals, debt settlement, auto warranties, credit repair, steel buildings, time shares, health benefits, magazines or diamond blades.
Employees of Saveology receive weekly pay, 401k plans, and medical benefits including vision and dental. Working in partnership with Fortune 200 companies, Saveology operates over 100 licensed websites and sells a variety of home services products to consumers.
Candidates are asked to wear business attire, and to bring at least three copies of their resume with them to the June 4 job fair.
Saveology operates from a state-of-the-art, 10,000 square foot technology campus modeled after offices more typically found in Silicon Valley. It is aiming to hire 700 new employees over the next three years.
"We are creating hundreds of jobs here in South Florida, and seeking to set a new standard for local businesses," said Saveology CEO Benzion Aboud. "We have positions to fill right away, and are expecting a strong turnout for our June 4 job fair."
About Saveology:
Saveology is a leading Internet-based, direct-to-consumer marketing platform, driving revenue through two primary channels. Through our performance-based Home Services division, Saveology markets and operates over 100 licensed websites providing video, Internet, phone and home security services to consumers for Fortune 200 companies. In addition, our owned and operated channel features two of the fastest growing brands in the tech support and e-commerce spaces, MyTechHelp and Saveology.com.