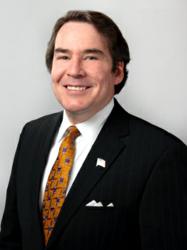 Laws help protect the elderly, but it is becoming more and more difficult for some understaffed nursing homes to keep up with patient care demands.
Kingston, PA (PRWEB) May 31, 2012
A recent article by McKnight's, online publisher of Long-Term Care News and Assisted Living, draws attention to declining nursing home revenue as more patients choose assisted living facilities for their elder care. With declining revenues, nursing homes are under more pressure to cut costs, which could lead to increases in nursing abuse and neglect.
Nursing Home Abuse Attorney Sean McDonough has unique experience and knowledge of Pennsylvania nursing home abuse laws and procedures. McDonough provided expert witness testimony before Congress in a 2008 hearing addressing sexual abuse in nursing homes.
"Though the majority of care facilities provide solid care and safe oversight, there are also some that unfortunately do not," said McDonough. "Laws help protect the elderly, but it is becoming more and more difficult for some understaffed nursing homes to keep up with patient care demands." McDonough offers these tips for selecting a nursing home facility for your loved ones:
Choose a facility that will allow loved ones to visit frequently and at extended hours.
A family's visits and participation in resident care can be a strong predictor of the level of care provided. Dropping by without notice, staying for meals and staying later into the evening will allow you to monitor the daily care provided. Are residents interacting in the afternoons? Is your family member eating enough, and getting help at night if necessary? Residents left alone at night risk serious injury if they need to get up.
Get references.
Centers for Medicare and Medicaid Services provides a tool on its website to help users compare nursing homes. By sticking to nursing homes certified by Medicare, you can be sure the facility is inspected annually and that any complaints are investigated. Recent inspection reports are available through your state health department. The Agency on Aging or hospital discharge planners can also provide listings of nearby nursing homes. While a single incident report should not raise a red flag, frequent falls or reports of bedsores are a problem.
Understand the staffing arrangement and level of care provided.
Ask plenty of questions about staffing and care. What is the ratio of staff to residents? Even with dedicated individuals, care suffers when a facility is understaffed. What is the policy for handling aggressive or agitated residents, as can happen with Alzheimer's patients? Who makes basic medical decisions—staff or the resident's family? How does the staff deal with emergencies such as power outages?
Visit the nursing home before signing up.
Take notes while you scope out the facility, and beware if staff objects. Check the rooms, check the bathroom for adequate hot water, and inspect the kitchen for cleanliness. Stay for a meal and ask how staff will accommodate special dietary needs and restrictions. Finally, note the general atmosphere: are residents cheerful? Is the facility peaceful and homey?
About DLP
Dougherty, Leventhal, and Price, LLP, is a team of Pennsylvania personal injury attorneys that represents nursing home abuse victims across the country. DLP prides itself on a team approach to help clients whose lives have been affected by personal injuries. They have taken on some of the most difficult cases in state history and have an extensive list of verdicts and settlements for personal injury cases. To learn more about DLP's team, call (877) 357-9700 or visit its new mobile friendly personal injury website.