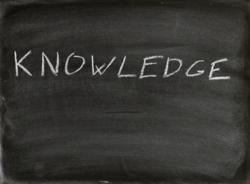 After looking at the options available, we decided that WeTrainAdjusters was the best match for our needs
Harpers Ferry, WV (PRWEB) May 31, 2012
In a turbulent economy, many find themselves looking for a new job or career. There are a lot of choices, and it can be a difficult and confusing process. The American International Technical Institute's (AITech) goal is to help individuals find the right path to success. They do this through an innovative offering of classroom and online training that focuses on a range of professions. Courses include real estate, legal and property adjusting.
After expanding into Florida, AITech was looking for an online offering to get their adjusting students their Florida license. They found what they were looking for at WeTrainAdjusters.
"AITech offers students a cost efficient, easy way to transition to a new career" says Terry Freeland, Vice President of AITech. "For our Florida adjusters, we needed an online solution that would allow them get their license. After looking at the options available, we decided that WeTrainAdjusters was the best match for our needs".
"They were flexible and responsive during our discussions. We were able to offer students access to their licensing course the same day we signed the agreement"
The Florida PPIA Licensing and Designation course offered by WeTrainAdjusters is the most cost effective, accessible way for students to get their Florida All Lines adjusting license. Like all WeTrainAdjuster courses, the Florida PPIA Licensing and Designation course is available online, 24/7 from any computer with Internet access. Students work at their own pace, starting and stopping as often as they need to.
Students that focus on the training can enroll in the course and finish the training in less than a week.
"Our PPIA course was created by experienced adjusters and covers the required topics from a working adjuster's perspective" says Scott Hutton, Training Director for MindCross Training, the company that created WeTrainAdjusters. "And,our relationship with AITech gives students who take courses from both organizations additional training options and opportunities. We're looking forward to working with Terry and his organization".
Companies and individuals interested in the Florida PPIA Licensing and Designation or other courses offered by WeTrainAdjusters can visit their website or contact them directly at 304.725.2617.
About WeTrainAdjusters
WeTrainAdjusters.com is an insurance-focused area of MindCross Training. Founded in 2001, MindCross Training is a training development company focused on providing various types of cost-effective training and training services. MindCross is currently working with partners in the insurance industry to provide adjusters with the best training available. MindCross is an authorized Continuing Education (CE) provider in Texas and Florida. Additional information can be found at http://www.mindcross.com .
About AITech
The American International Technical Institute specializes by offering adult career education classes primarily focusing on the residential housing industry. The P&C insurance adjuster program has grown to be their number one program. While the school focuses on the Southeastern U.S., students from across the country seek out the school. AITech has recently expanded classes into Florida and the reception has been encouraging. The school offers classroom adjuster training and Xactimate along with the new offering of online Florida adjuster licensing arrangement with "WeTrainAdjusters". Florida students are offered "ride alongs" with experienced field adjusters as part of the training program. This training is a very unique and valuable opportunity for the new adjuster.