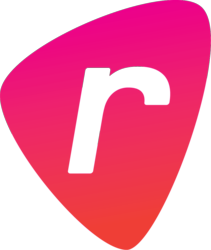 Rockify.TV is like Pandora for music videos
Austin, TX (PRWEB) May 31, 2012
Rockify.TV, the online music video channel, is excited to announce the launch of its public beta.
Rockify.TV is music to your eyes! It's like Pandora for music videos--or like old-school MTV. The free app curates only the best music video content based upon charts and social trends so that you get a personalized selection of trending music, personal favorites, and personalized suggestions. Rockify.TV's social viewing experience makes it fun and easy to watch, listen, and discover new music with your friends.
"One day I got pissed off that I couldn't watch old-school style MTV on my television. I realized that even though I could watch music videos online on Vevo or YouTube, there wasn't a truly 'lean back' experience like the original MTV. I built Rockify to satisfy my own craving for music videos," says founder, Joel Korpi.
The company has built what MTV used to be--an unending selection of awesome hit classic music videos. Rockify.TV learns what you like and don't like and suggests new bands and videos to check out. It allows viewers to sit back and enjoy an unlimited selection of videos or select exactly what they want from the library. It also allows them to create playlists to keep track of their favorite videos to play on demand.
Rockify.TV has over 200,000 videos in its library and is available on desktop browsers, mobile devices, and internet-connected televisions. The app is accessible via any HTML5-ready browser and has native apps for Google Chrome and Boxee. Rockify.TV is completely free and is open to the public today. The app is accessible at http://www.rockify.tv by logging in with a Facebook or Twitter account.
About Rockify:
Rockify.TV is built using the Rockify platform. Check out the platform and other apps built on the platform on the Rockify website: http://rockify.com.
Rockify's proprietary technology ensures that video and audio content look and sound the absolute best while being delivered quickly and securely.
To learn more about Rockify, visit rockify.com or email info(at)rockify(dot)com