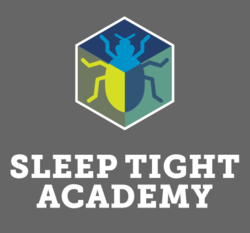 "I've seen tenants who have been suffering with bed bugs on and off for several years. No one should have to suffer so many sleepless nights."
(PRWEB) May 31, 2012
In a one-day seminar on Friday, June 8 Sleep Tight Academy will bring together property managers, social service employees, mental health advocates, government officials, and pest control experts from around the Bay Area to present informational workshops aimed at educating the public about bed bug, treatment, infestation and prevention.
Speakers will include Jane Kim, San Francisco Supervisor, Department of Public Health Program Manager Karen Cohn, Seth Katzman, Director of Supportive Housing and Community Services at Conard House, Don Lewis, Facilities Manager at DISH Corporation, and John Franklin and his Peer-led Hoarding Response Team from the Mental Health Association of San Francisco,. The topics to be discussed will range from "Bridging the Gap Between Landlords and Tenants" and "Stopping the Problem Before it Starts" to workshops on the connections between hoarding and bed bugs.
Each of these workshops is will demonstrate an element of the bed bug control process that has been carefully crafted over Sleep Tight Pest Control's President, Brad Bishop and Vice President, Arno Murayama's twelve years of experience.
According to Dannette Lambert, Director of Operations at Sleep Tight Academy and former tenant advocate, the difficulties tenants, landlords and PCO's face when trying to eradicate a bed bug infestation can often lead to a contentious relationship between parties.
Tenants often become frustrated by unresponsive landlords, pest control operator treatments that are ineffective and the financial strain of the laundering that is required during a treatment. "I've seen tenants who have been suffering with bed bugs on and off for several years. No one should have to suffer so many sleepless nights," said Lambert.
Landlords must deal with uncooperative tenants, the financial burdens of bed bug prevention and eradication, and the additional expenses required when bed bug treatments by pest control operators don't work the first time. Currently there isn't any state or federal licensing or certification requirements for bed bug treatment and prevention.
PCO's are often unable to properly treat a unit when it's not prepared; there is unresponsive management, or uncooperative tenants.
As a result, landlords often pay for ineffective and sometimes hazardous treatments that could stem from improper notices, bad PCO's or tenants not following directions or heeding warnings. In a recent incident in Garden City, Mich., when doors were opened to a treated unit in an apartment complex, chemical fumes spread throughout the complex causing residents to become sick and even landing one person in the hospital. Combine this with the fact that bed bugs have continually become more and more resistant to common pesticides, and the need for education and proper, effective treatments becomes clearer.
It is the combination of problems like these that has led to the current bed bug epidemic. The resurgence of bed bug infestations has been significant, with the National Pest Management Association estimating an 81 percent increase in bed bug related calls to exterminators over the past decade and a 57 percent increase over the past five years. But in order to relieve the itchy sleepless nights for those living with bed bugs, Sleep Tight Academy says education is key.
Sleep Tight Academy is sponsoring a free treatment for a Bay Area tenant facing hardships in seeking bed bug treatment. The treatment will demonstrate Integrative Pest Management strategies while attempting to engage all relevant stakeholders. The winner of this treatment will be announced at the seminar on Friday, June 8. To apply for the contest or to register for the seminar, tenants, landlords and all involved parties can visit email info(at)SleepTightAcademy(dot)com to receive information about the application process. In addition, follow Sleep Tight Academy on twitter and enter to win a free ticket to the full day conference June 8th.