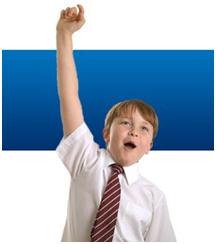 One of the simplest biofeedback techniques to learn is proper breathing.
London, England (PRWEB) May 31, 2012
As people around the world get ready to watch coverage of the London Olympics, a non-profit organization located in London, England is marking the occasion by offering a free 30-day trial of a new software program called EZ-Air Plus. Designed to teach you how to breathe at an optimal rate of 6 breaths per minute, the software allows the user to place a thin bargraph or linegraph anywhere on his or her screen to help pace inhalation and exhalation.
Mr. Mark Schwartz, a spokesperson for the Biofeedback Federation in England (BFE), originally from Royal Tunbridge Wells before studying at Manchester University said, "Few people know that Michael Phelps grew up with the challenge of ADHD. His achievements in the pool are an inspiration for the many children who need to learn calming and focusing skills that biofeedback can offer. One of the simplest biofeedback techniques to learn is proper breathing."
A Canadian Olympic Performance Connection
According to Mr. Schwartz, "the use of biofeedback in sports is a well-kept secret. Thought Technology, the world's leading manufacturer of biofeedback equipment located in Montreal Canada, is a major sponsor of the BFE. The company's technology helped Canadian athletes win a record number of medals at the winter games in Vancouver in 2010. Sports psychologists Pierre Beauchamp (speed skating) and Penny Werthner (acrobatic skiing) used biofeedback and neurofeedback to help take their athletes to new levels of performance using the Infiniti system created by the company. The BFE Sports team created "Optimizing Performance and Health" software for use with the Infiniti system. It is based on the methods of Dr. Sue Wilson.
The same Infiniti systems are also used by clinical psychologist Dr. François Dupont in his private practice in Ottawa. Dr. Dupont combines measures for breathing with neurofeedback (or biofeedback for the brain as it is sometimes called) in his treatment of children and adults diagnosed with ADHD. In fact, in a study done at the Université de Montreal in 2006, fMRIs were performed as children with ADHD completed selective attention tasks. A treatment group had received neurofeedback training while the control group had not. Drs. Johanne Lévesque and Mario Beauregard who conducted the research stated, "Neurofeedback has the capacity to functionally normalize the brain systems mediating selective attention and response inhibition in AD/HD children."
About the BFE-LFB (Learn From the Best) Program
When asked about different approaches to neurofeedback assessment and training for ADHD, Dr. Dupont commented "There are many different approaches supported by the BFE. At the core of the BFE-LFB program are a number of very dedicated and talented leaders in the field who have shared their expertise."
The BFE ADHD team is made up of a wide range of health professionals from multiple specialties and represents a wide variety of practice situations from private clinics to university research hospitals. They have just released an "ADHD Assessment" software suite for neurofeedback practitioners. For more information please contact the BFE ADHD team at blueadhd(at)gmail(dot)com.
The BFE-LFB program provides continuing education for professionals around the world using content developed independently by International Research & Education Project (IREP) teams. For more information, visit the BFE Online Shop. Financial support comes from the Biofeedback Federation (BFE), a non-profit Community Interest Corporation located in England. The next BFE Annual Conference, their sixteenth, is scheduled to take place September 11-15, 2012 in Rzeszów, Poland.
Contact:
Carol Meyers
BFE Education Manager
education(at)bfe(dot)org
###