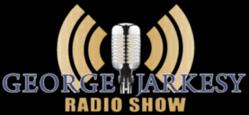 He noted that buyers could easily be paying $180 - 200 a barrel after this situation unravels.
Houston, TX (PRWEB) May 31, 2012
Dr. Kent Moors, Internationally known Global Energy Industry Advisor, Fox/ABC/NBC Commentator, Author, Professor, and Oil Expert joined The George Jarkesy Show Tuesday to talk about Iran and the trajectory of oil prices in America over the summer. George Jarkesy, host of the show, ignited the conversation by inquiring about Iran and the "underlying trouble" that the country is causing. Dr. Moors replied that a "European union wide embargo against importing…oil…from Iran will cause 'volatility' in the oil market, beginning sometime around July 1st." He stated that "24% of all the oil Iran exports in a month goes to Europe" and that "Iran has no market for that 24% when July 1 hits." Additionally, Moors comments that the "political climate [of Iran] internally is beginning to unravel" causing things to become "very nasty" within the country's borders. Dr. Moors posits that this political conflict within Iran is going to cause "oil prices [to] begin to accelerate" because of a "less stable environment". He noted that buyers could easily be paying $180 – 200 a barrel after this situation unravels. Another factor with potential negative effects on oil prices is a conflict regarding "promising offshore natural gas basins off of Cypress." Moors states that the main problem with this situation is that the basins are located in "contested waters."
Jarkesy then commented on the state of the European economy regarding the embargo and loss in oil supply. Moors replied that "of the 11 nations in Europe, the three that are most dependent [on Iranian oil] are the three that have the greatest financial difficulty." Jarkesy inquired as to where Europe would get their oil after the embargo takes place. "Saudis have agreed to make up the difference short term, through the first trading cycle" was Moors reply however, they won't guarantee a low price. Moors then stated that Europe is reluctant to rely on Russia for oil because of a "tremendous markup" from refiner to consumer.
Moors wrapped up the interview stating that "the future of energy usage worldwide is dependent upon a flexible and useable energy balance." He stressed that it's "not about emphasizing the one new energy to replace crude oil…but to have enough different sources of energy…so that we can actually replace them when we have pricing or supply problems."
To listen to this show and hear more details about what Kent Moors has to say about oil prices in the future please visit the show website.
Also, please visit Kent Moors' website http://www.oilandenergyinvestor.com to learn more about the oil and energy industry.
About Jarkesy & Company
George Jarkesy is a money manager and professional investor, respected financial and corporate advisor, and radio host of the nationally syndicated "The George Jarkesy Show." He is a frequent market commentator and guest on FOX Business News, FOX & Friends, and CNBC. George started his career in the financial services industry with a New York Stock Exchange member. George also serves on the Finance Committee of the Republican National Committee and is an active member of the National Investment Banking Association, The Jarkesy Foundation, and Chairman of The National Eagles and Angels Association.