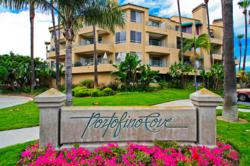 Many out of state buyers will purchase these units as investment properties due to it's secure and private location
Huntington Beach, CA (PRWEB) May 31, 2012
Huntington Beach is home to many waterfront condos that sit adjacent to the Huntington Harbour which leads out to the Pacific Ocean. The Harbour is well known to have some of the most desirable properties on the market. The Portofino Cove Huntington Beach condo development is one of the more popular condo buildings in the Harbour area with waterfront condos that are located in a resort style setting. Michael Franco, a local Huntington Beach Real Estate agent has successfully listed and leased a Portofino Cove condo where he represented both the landlord and tenant for the property located at 16291 Countess Dr #208 in Huntington Beach, California.
The condo featured two bedrooms, two and half baths in a 1,177 square foot living space and leased for $3,200 a month. The unit featured wonderful waterfront views of the Huntington Harbor and was highly upgraded with extensive used of granite and stone. In the last 3 months there have been two condos in the Portofino Cove building that have come up for lease with both of them renting in a short amount of time. Currently there are no active rental listings in this building. The Huntington Beach rental market has seen a decrease in the available lease properties making it a tough market for those looking for a place to rent. Water Front homes and condos are even tougher to find as these kind of properties rarely come on the market.
The Portofino Cove building features a nice community pool and spa area which are located within a gated area. The building sits on a corner lot with two sides facing the Huntington Harbor waters. Those who owns boats with love the availability of boat slips available for rent with select units in the building. Those looking to buy can expect condo prices from the $600,000 to $950,000 range with 2 to 3 bedroom units available. Many out of state buyers will purchase these units as investment properties due to it's secure and private location. Prices will vary depending on the location and the water front views. For more information on Huntington Beach Real Estate simply go to http://www.huntingtonbeachrealestate.com or call direct at 949-200-0522.