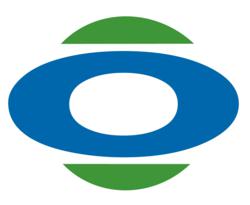 "As video becomes more prevalent we, at Vyopta, have seen a surge of interest in vAnalytics as a tool to help manage our clients' growth of video adoption"
- Alfredo Ramirez, President and CEO of Vyopta
Austin, TX (PRWEB) May 31, 2012
Vyopta Incorporated, a pioneer developer of applications for Cisco business video (TelePresence, Media Experience and Digital Media) announced today recent increased demand for Vyopta's vAnalytics application across numerous industry verticals.
Vyopta's vAnalytics is a reporting and analytics application that provides operational intelligence on an organization's video communications investment. vAnalytics provides customers with insight to trends in health of overall system, system utilization, capacity to support video calls, call patterns, types of calls, conference sizes and more within a few clicks from a simple, secure web-based interface. Information is presented in dashboards and reports for faster decision-making in planning, budgeting, asset management, cost accounting and system architecture. Some customers are expanding data collection to align video with business objectives to gain more value from their vAnalytics investment.
"As video becomes more prevalent we, at Vyopta, have seen a surge of interest in vAnalytics as a tool to help manage our clients' growth of video adoption," said Alfredo Ramirez, President and CEO of Vyopta. "Business and IT managers are recognizing the importance of collecting relevant data about video communications to (1) support highly reliable and quality video communications environment used for day-to-day business activities and (2) help justify current and future investments."
For instance, the largest municipally owned energy utility in the United States recently implemented Vyopta's reporting and analytics to oversee trends in overall system utilization/capacity to determine how to balance current deployments for greater efficiency and utilization.
"vAnalytics provides our customers with greater visibility into their video networks," said Rick Leung, Chief Technology Officer of Vyopta. "We start with dashboards for a high-level view, but allow users to drill through the visual representations to gain quick access to more detailed information within a few clicks. The level of information is segmented by organizational unit and geographies so that the information we present is relevant and useful."
Vyopta vAnalytics has also been deployed recently at other Fortune 500 companies, government agencies and managed video service providers, which include Zynga Inc., the University of Arkansas for Medical Sciences and Sidley Austin LLP. If you would be interested in learning more about what vAnalytics can do for your organization, contact us at 512.891.4200 or info(at)vyopta(dot)com.
About Vyopta Incorporated
Vyopta is a pioneer developer of applications for Cisco business video. Vyopta adapts video to business processes, delivering high-quality customer service, process automation and business intelligence. Vyopta's solutions unleash the potential of business video investments, resulting in improved educator and student performance and outcomes, enhanced customer satisfaction and retention, increased sales and cost savings and greater agility in meeting continually changing business demands. For more information on Vyopta and its products, visit http://www.vyopta.com.