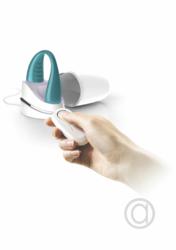 Visit the newly launched blog today for Sex Toy Reviews, New Releases and Sex Education Articles for Men, Women, Lesbians and Gay Men! Visit http://blog.ourpleasurebox.com
(PRWEB) May 31, 2012
Our Pleasure Box is now offering the new We-Vibe 3. With over two million satisfied customers, the new We-Vibe 3 is the latest top selling sex toy from Standard Innovations!
Now there's at least one remote you won't have to fight over! Worn while making love, the We-Vibe 3 boasts more power, a fully waterproof design, a convenient wireless remote control, and a wireless charger base that doubles as a discreet, perfect-for-travel storage case. We-Vibe 3 brings the good vibrations of the world's #1 vibrator for couples to a whole new level of fun!
The We-Vibe 3 brings 40% more enjoyment power to the same compact comfortable design as the We-Vibe II. You can easily experiment with different vibration modes until you find just the right one, then let the dual stimulation zones take the vibe to satisfying new heights of mutual pleasure for both partners!
Like all our products, We-Vibe 3 is body-safe and eco-friendly, and now it's completely waterproof, too! You can bring more playfulness into the shower or bath - and share more wet and wild passion than ever before!
Our Pleasure Box Has Launched A New Blog!
Visit the newly launched blog today for Sex Toy Reviews, New Releases and Sex Education Articles for Men, Women, Lesbians and Gay Men! Visit http://blog.ourpleasurebox.com
Exciting News! Our Pleasure Box will be published in the June 2012 release of Curve Magazine. Curve Magazine is the nation's best-selling lesbian magazine. It spotlights all that is fresh, funny, exciting, controversial and cutting-edge in our community. Curve brings you the latest in lesbian-related celebrity interviews, news, politics, pop culture, style, travel, social issues and entertainment.
50 Shades of Grey Is Causing Quite a Stir
The new 50 Shades of Grey trilogy is causing quite a stir inside and outside the sex industry. Mentioned by everyone from Dr. Oz to Oprah, the novels are packed with juicy sexual dominance and graphic sex acts using many of the toys offered at Our Pleasure Box! Many women readers are intrigued by the sex toys and BDSM gear they have read about and items such as Floggers and Ben-Wa Balls have been flying off the shelves! Pick up a copy of the first novel, get to the local bookstore or download it to today to find out what all the buzz is about!
Save Big in June!
The June monthly Summer Sizzle Sale is going on now. Save up to 20% off selected sex toys, novelties and sexy gifts! Just in time for the beach or perhaps a mountain get away. Save an additional 10% with coupon code SUMMER15