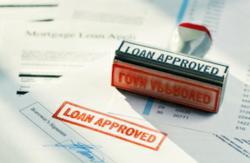 credit bureaus have acted as reckless gatekeepers to financial success
Dallas, TX (PRWEB) May 31, 2012
With credit reporting errors more evident today along with much higher credit score requirements for home loans, consumers are turning to S&S Private Capital's credit repair technology, S.O.S. - Score Optimization Systems, for assistance in identifying and removing these damaging mistakes.
Based on the latest studies by the U.S. PIRG, it has been documented that up to one-quarter of credit reports contain serious errors. A recent News Release by the U.S. PIRG stated, "For far too long, the credit bureaus have acted as reckless gatekeepers to financial success - not only making too many mistakes that deny or raise the cost of credit - but making it nearly impossible for consumers to fix them."
Score Optimization Systems specializes in identifying and removing the credit reporting inaccuracies found in consumer credit reports. In doing so, S.O.S., is able to tremendously increase their clients credit scores and purchasing power allowing them to qualify for the mortgage loans and other financial solutions they deserve.
Mr. Rains, a California resident and client of Score Optimization Systems, was able to increase his credit score from a 638 to a 752. "I originally hired S.O.S. to help me increase my credit scores over a 680 in order to refinance my mortgage. I never imagined they would be able to increase my credit score over 100 points!" expressed Mr. Rains.
In business since 1998, S&S Private Capital, Inc. has assisted more than 25,000 thousand clients like Mr. Rains all across the country in obtaining their home loans and other financial goals. The credit consultants at S&S not only help their clients in removing credit reporting errors and optimizing their credit scores, but they also educate their clients in how to utilize their credit as a tool to obtain all of their financial goals while saving thousands of dollars each and every year in interest overcharges. More information about S.O.S. – Score Optimization Systems can be found at http://www.scoreoptimizationsystems.com.