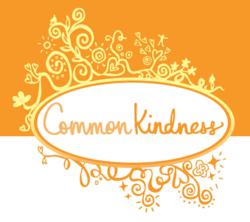 CommonKindness is the perfect site for couponers because it offers coupons for hard-to-find products and allows you to give back to others
San Francisco, CA (PRWEB) May 31, 2012
Sarah Schloemer is the president of CommonKindness, the new online coupon site that donates 20% of its revenues to charities. She believes her site not only helps people save money and enables nonprofits to carry on their good work, but it also helps level the marketing playing field for emerging brands and strengthens consumer loyalty for established brands through the association to the customers' favorite nonprofits.
"Whether or not a consumer clips an advertiser's coupon on CommonKindness, the brand captures consumer attention simply by being among the many coupons on our site," said Schloemer. "We charge a small fee only when a coupon is redeemed, so it is an economical alternative to placing coupons in free-standing inserts. Our technology is also keeping pace with busy couponers who know they can find more coupons faster online."
Coupons are now an integral component of consumer packaged goods marketing campaigns. Forbes recently reported that 45% of moms between 18 and 34 and 55% of moms between 35 and 54 make coupon clipping part of their daily routine, and online marketing intelligence resource ChiefMarketer.com just reported on a study that found 80.6% of consumers regularly used coupons in the last year.
The report also noted that "coupons play an important role in helping brands defend and grow market share in the face of competitive threats, including private label brands. In addition, the advertising value of coupons and the opportunities they create for merchandising tie-ins can help increase brand awareness and motivate purchases that do not involve the use of a coupon."
Schloemer says that CommonKindness provides an economical means for brands to position themselves in the right place at the right time—when consumers are looking to buy, or better still, when they are writing their grocery shopping list. She points out that it also associates the brand with each consumer's personal nonprofit fundraising effort, creating a "halo effect" for the brand.
"CommonKindness is the perfect site for couponers because it offers coupons for hard-to-find products and allows you to give back to others," said Collin Morgan, coupon authority and owner of Hip2Save.com. "I love that I am helping others when I redeem the coupons...it is a win-win for everyone!"
Not only does the performance-based fee structure developed by CommonKindness makes it more cost-effective and easier for brands to deliver coupons online than through other sites or means, they also receive free public relations and social media marketing, dynamic control and robust reporting.
For more information about CommonKindness, go to commonkindness.com, email Info(at)Commonkindness(dot)com or call (415) 887-9537.
About CommonKindness
CommonKindness is the new online coupon site that operates on the principle of kindness and aims to benefit consumers, nonprofit organizations and brands. CommonKindness is revolutionizing the online coupon industry by eliminating coupon loading and change costs, charging brands only for coupons that are actually redeemed, and giving 20% of its revenue to nonprofit organizations.