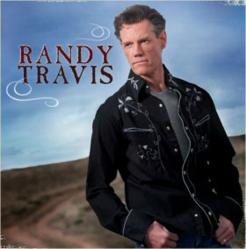 Fort Worth, Texas (PRWEB) May 31, 2012
Country music superstar Randy Travis has just cut a new song for the CBR show on FSN. "Unbelievabull" was introduced to the CBR by song writers Gordon McGee and Michael A Curtis who then presented it to the multi- award winning Randy Travis who jumped at the chance to record it.
Stated Travis, "My fascination with the sport of bull riding encouraged me to take part in this special project. Unbelievabull, is an intriguing piece of writing, with so many elements being condensed to tell the story of the bullriding life. I am honored that Mike Curtis and Gordon Magee asked me to partner with them, by performing the vocals for this unique song. I appreciate the CBR for allowing me to represent their great organization; and, look forward to years of 'unbelievable' opportunities in store for all of us."
Song writer Gordon McGee continues, "My wife has been a bull riding fan for years and got me involved as a fan. I think that what the bull riders go through is unbelievable and decided to write a song about it, teaming up with my friend Michael A. Curtis to do so. Michael worked his country music magic both as co-song writer and producer and Unbelievabull was born! We were thrilled when country music legend Randy Travis agreed to sing it and the CBR wanted to use it for their theme song. Talk about a fun ride for us as song writers. As the song says about bull riding, 'The ride is Unbelievabull!"
The song and video debuted this Sunday on CBR's premier on FSN at 6PM. Log on to CBRBull.com NOW for a sneak peak of the song which will be available for download soon on Itunes and on the CBR website. Be sure to tune in this Sunday, May 27th, 6PM to FSN for 90 minutes of CBR fun!