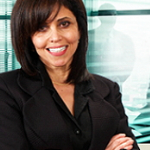 "Our successful efforts to assist the unemployed and underemployed have been the foundation for our company growth
Williamsville, NY (PRWEB) May 31, 2012
As reported in a recent article by Shaila Dewan of the New York Times, "The checks are stopping for the people who have the most difficulty finding work: the long-term unemployed. More than five million people have been out of work for longer than half a year. Federal benefit extensions, which supplemented state funds for payments up to 99 weeks, were intended to tide over the unemployed until the job market improved.
In February, when the program was set to expire, Congress renewed it, but also phased in a reduction of the number of weeks of extended aid and effectively made it more difficult for states to qualify for the maximum aid. Since then, the jobless in 23 states have lost up to five months' worth of benefits.
Next month, an additional 70,000 people will lose benefits earlier than they presumed, bringing the number of people cut off prematurely this year to close to half a million, according to the National Employment Law Project. That estimate does not include people who simply exhausted the weeks of benefits they were entitled to."
Studies have shown that individuals participating in a formal Career Transition Plan can reduce their job search time from an average of 40 weeks down to 18 weeks, an improvement of over 50%.
Until now, these career transition services have been limited to displaced employees of large corporations and have been cost prohibitive for the average unemployed or underemployed individual to pursue on their own.
Get the Right Career, with over 20 years of career transition planning experience, has developed a program to address this need for not only displaced individuals, but also those recent college graduates that may be struggling to enter the workforce. The company has also created a 7 Day Free Video Series that will walk the individual through the basics of career transition, providing a no-cost introduction to the complete 10 Module Program.
"Our successful efforts to assist the unemployed and underemployed have been the foundation for our company growth and we are thrilled to have made a difference for the many thousands of individuals that have personally touched our organization. We look forward to sharing in our clients successful job searches in the future," said Dolah Saleh, the developer of this new program.