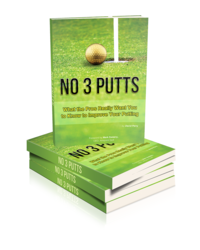 Fort Collins, Co (PRWEB) May 31, 2012
David Perry, author of "No 3 Putts" is offering a 10 pack of the books at the reduced rate of $12.95 each. The book are available on the website. The normal price is $19.95.
This package of books make it easy for golf instructors to include the book for thier students in golf instruction and putting clincs. It is also suitable for pro shops and golf leagues.
According to the author, No 3 Putts is dedicated to helping golfers improve thier putting, increase enjoyment and reduce playing times by lower the number of putts.