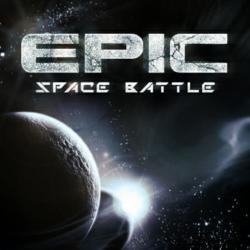 The album consists of ten modern orchestral tracks, each hand picked and commissioned specifically for RoyaltyFreeKings.com.
Los Angeles, CA (PRWEB) May 31, 2012
Royalty free instrumental music website RoyaltyFreeKings.com today released their latest album: Epic Space Battle. The album consists of ten modern orchestral tracks, each hand picked and commissioned specifically for RoyaltyFreeKings.com, and held to the strict quality control the website is known for.
As a set, all of the ten action suspense tracks that make up Epic Space Battle are available for $97.95. Individual tracks can be licensed for $44.95 each. The high quality royalty free epic music is exclusively available through RoyaltyFreeKings.com.
Searching for high quality music for video production can be a time consuming process - particularly on royalty free websites. The mission of RoyaltyFreeKings.com, since launching in early 2012, has been to make that search easy and streamlined. The vast majority of royalty free production music websites are simply too big to check the quality of each track that gets submitted. The main benefit of a crowd-sourcing business model, like that used by many royalty free websites, is a rapid expansion of content. The downside is inevitable - with so many tracks being uploaded, the catalog easily gets bloated with mediocre music that does little to enhance a project, whether it's a commercial, wedding video, film or webisode. Producers looking through stock music websites have to either waste time sifting through such huge collections of music to find something they'd actually want to use, or worse - settle for something inferior just because they don't have the time to continue searching.
RoyaltyFreeKings.com solves this issue by hand picking each and every track, only allowing in music that meets a strict standard of musicality and production value. The result is a streamlined shopping experience where a producer can find, purchase and download the music they need within just a few minutes.
The website recently added a large expansion of their free background music download section. Available to anyone working on a project with a budget of less than US$250,000, each free track is available for immediate download. The range of styles and genres include: epic dramatic orchestral, ambient piano, jazz, comedy, rock and suspense tension. The selection covers full length tracks and music loops.
The free stock music is geared towards people who need legal clearance for the music they use, but don't always have the resources to pay for it. Owners of YouTube ''partner' accounts fall into this category - where using unauthorized music runs the risk of getting an account suspended, or worse: getting sued by the owners of the music.
RoyaltyFreeKings.com's collection not only covers the most used styles and genres of music, such as: pop rock, suspense tension and heroic inspiring, but also a growing list of unique 'hybrid' albums. Some of these include 'Epic Patriotic' - US patriotic songs in an epic trailer music setting, and the upcoming releases 'Patriotic Punk Rock', 'Jazz Patriotic', 'Punk Rock Christmas', 'Celtic Christmas', 'Pop Rock Christmas' and 'Epic Christmas'.