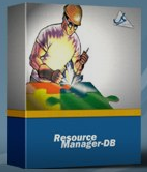 'We make the software fit what you want not the other way round' Bob Russell, User Solutions, Inc.
South Lyon, MI (PRWEB) May 31, 2012
User Solutions, Inc., has announced the opening of a European sales and support office to better serve customers looking to improve their manufacturing and operational competitiveness. The new office will be managed by Manufacturing and ERP veteran Robert Rusell, who for over 25 years has been managing and implementing a number of major ERP Applications in Europe and the Middle East, including JD Edwards, BPCS, Cincom, Fourth Shift, and most recently focusing on custom development and enhancement to User Solutions' major Planning and Scheduling product, Resource Manager-DB.
According to Mr. Russell, "The major problem of traditional ERP systems is their sheer size and inflexibility. Implementation of these systems is too costly and time consuming for medium sized businesses, and even for larger companies, the projects become so lengthy and stressful that many are abandoned altogether or left to die away gracefully. In addition, whilst they try to be 'all things to all people,' they lack the detailed scheduling functionality that many businesses need. Other Scheduling products on the market, whilst in theory covering much of the detail, in practice lead to so much complexity that nobody can understand the schedule when it's produced!"
Bob continues, "I found Resource Manager-DB to be unique in combining a rich functionality with a "don't bother setting up this detail until you need it" approach. This makes implementations quick and stress free (typically around a month), whilst allowing for more complex scheduling rules to be implemented on an incremental basis as the client gains understanding and confidence. As User Solutions say, 'We make the software fit what you want not the other way round.'"
Doing it the Customers' Way
Jim Convis, President of User Solutions reports. "It's refreshing to find professionals, such as Mr Russell, who are focused on what the customer wants to do, rather than forcing the customer to fit a one-size fits all software. In addition to Bobs consulting skills, he has advanced .NET programming capabilities, enabling us to deliver customized planning, scheduling, and tracking system quicker and for less than previously possible."
Mr Convis continues, working with Bob, our customers have recognized three unique benefits:
1. The ability to solve their production planning and production scheduling challenges in less than one month.
2. Less cost (User Solutions even includes training and implementation with every sale).
3. And lastly, software that adapt to the customer's current systems and procedures. This virtually eliminates any pain in learning a "new" system.
Affordable and Compatible
A single user version is $5,000-$7,000. A multi-user version is twice the single user version price. Resource Manager DB runs with Windows and Excel 97 or greater for reports. Resource Manager-DB, features a unique design that quickly and easily adapts to existing operations. Resource Manager-DB is the first tool that can be utilized by small companies with no formal systems in place, as well as by larger companies with installed ERP Systems. Resource Manager-DB enables most any operation to immediately improve their planning, scheduling, and tracking capabilities to become more efficient and more competitive.
For more information, or for free trial, contact: http://www.UserSolutions.com or call toll free (800) 321-8737.