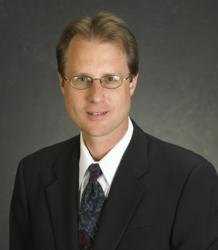 ...provides qualified California investors an easy way to diversify into real estate and gives the potential to increase portfolio returns while simultaneously reducing risk.
CAMPBELL, Calif. (PRWEB) May 31, 2012
GCA Equity Partners, LLC (http://www.gcaequitypartners.com), today announced the availability of the GCA California Real Estate Fund, LLC – an investment fund for qualified California investors who understand the importance of proper portfolio diversification. The fund is designed to provide an 8% annualized rate of return with the security of investments backed by real estate, and represents part of a growing trend of alternative investment options.
Said Chuck Tralka, fund manager and vice president of investor relations at GCA Equity Partners, "The old way of diversifying a portfolio by simply holding a mix of stocks and bonds just isn't working anymore. The global stock market is on a roller coaster ride, leaving most investors confused and worried about protecting their assets. Successful investors know that they should consider alternative assets such as real estate funds as a way to potentially increase total returns while actually decreasing risk at the portfolio level."
The GCA California Real Estate Fund provides an alternative investment option designed to help investors diversify their portfolios. This investment fund features a preferred return of 8% annually, with the potential for higher returns. Investors can place cash or money from self-directed IRAs into the fund and can choose to receive monthly income or reinvest returns for compounded growth.
Select investors may receive a copy of the detailed offering circular by completing the qualification form at: http://www.gcaequitypartners.com/qualify-me/.
Investment Online Seminars:
GCA Equity Partners, LLC also holds online seminars regularly. These seminars share information on how to diversity portfolios, different investment options available, the benefits and pitfalls of real estate and how to identify good investment opportunities. Knowledge is a key component to becoming a successful investor and these seminars provide many investors with the tools needed to create a solid investment strategy and ultimately, financial independence.
Sign up at: http://www.gcaequitypartners.com/sign-up-for-webinar/
Wonder what else GCA Equity Partners is up to? Stay up to date on Facebook and Twitter.
GCA Equity Partners, LLC is a real estate investment company offering people an easy way to get the benefits of investing in real estate without the time, effort, and hassle associated with owning rental property. For more information, visit http://www.gcaequitypartners.com.