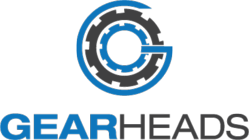 We don't worry about what the car companies might think
(PRWEB) May 31, 2012
Shopping for a new car often involves hours of wading through an overwhelming amount of information on the internet – or blindly trusting a car dealer with dollar signs in his eyes. A newly launched car-focused website, GearHeads.org, is changing that, with straightforward news and reviews about all types of cars from the US, European and Asian markets.
Whether a consumer is looking for a high-end Alpha Romeo or a practical Volkswagen, GearHeads.org offers useful commentary on a variety of manufacturers, with more up-to-date information added every day. Learn why Lincoln needs to "step it up," why the Ford Fiesta is losing 700 pounds (and gaining a turbo engine), and why Japan is "Bouncing Back and Packing Heat." And, with a motto like "Auto News at High Speed," there's never a lack of current information and advice on new makes and models.
GearHead.org founders Chris Riley and Uriah Nazario agree that the appeal to car buyers is their edgy, no-holds-barred style. "We don't worry about what the car companies might think," says Riley. "We tell it like it is, good or bad. The average car buyer knows very little about what to look for or what to avoid. We like to think of ourselves as the cool gear head buddy who gives you the honest truth about that car you're eyeing."
That honesty keeps even the most casual drivers visiting GearHeads.org, along with serious car enthusiasts, auto journalists and mechanics. In addition to general car information, the site features industry news, reviews, rumors and more. Access is free, with no membership or registration required.
For more information or media inquiries, contact Chris Riley at chris(at)gearheads(dot)org or (479) 644-8280.
About GearHeads.org
The team of Chris Riley and Uriah Nazario have built hundreds of successful websites on the premise that offering edgy, informed and objective information that people truly want must be a guiding principal – and not an optional consideration. Nazario, the website's principal writer, has done everything from car sales to mechanic work, and loves anything with an engine. Riley, who handles the marketing and SEO aspects of the site, prides himself on an innate ability to wreck vehicles. Together, they're a formidable team with a successful legacy – and some of the boldest, edgiest views on cars around. Learn more at http://www.GearHeads.org.