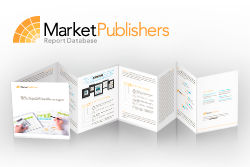 London, UK (PRWEB) May 31, 2012
In 2012, the CAPEX on equipment is estimated to reach USD 38.9 billion, among which, the expenditure on wafer fab equipment will be USD 31.3 billion, a decrease compared with that in 2011.
The semiconductor equipment market is highly concentrated, with the share of the largest manufacturer in the corresponding sector usually exceeding 50% or even 90%. Thus, Applied Material's market share reaches 93% in the CMP (chemical vapor deposition) sector, and its market share in the PVD (physical vapor deposition or sputtering) sector is 83%. Even the second largest manufacturer may not be able to survive long, so the semiconductor equipment industry is characterized by frequent mergers and acquisitions (M&A).
New market research report "Global and China Semiconductor Equipment Industry Report, 2011-2012" developed by ResearchInChina has been recently published by Market Publishers Ltd.
Report Details:
Title: Global and China Semiconductor Equipment Industry Report, 2011-2012
Published: April, 2012
Pages: 113
Price: US$ 2,200.00
http://marketpublishers.com/report/technologies_electronics/semiconductors/global_n_china_semiconductor_equipment_industry_report_2011_2012.html
The market research report sheds light on the semiconductor equipment industry from a global perspective with a special focus on the market landscape in China. It provides detailed market segmentation as well as offers other respective market data and information. Furthermore, profiles of top industry players along with their recent activities can also be found in the study.
Major semiconductor equipment vendors discussed are: Applied Materials, ASML, Tokyo Electron, KLA-Tencor, Lam Research Dainippon Screen, Nikon Precision, Advantest, Hitachi High-Technologies, ASM International N.V., Teradyne, Hitachi Kokusai Electric, Kulicke & Soffa.
Leading semiconductor companies mentioned include: TSMC, Samsung Electronics, and Intel.
Report Contents:
1. Global Semiconductor Industry
1.1 DRAM Industry
1.1.1 Current Status of DRAM Industry
1.1.2 Market Share of DRAM Vendors
1.1.3 Market Share of Mobile DRAM Vendors
1.2 NAND Flash
1.3 IC Fabrication and Wafer Foundry
1.4 Overview of IC Packaging and Testing Industry
1.5 Chinese IC Market
1.6 Chinese Wafer Foundry Industry
2. Semiconductor Equipment Industry
2.1 Semiconductor Equipment Market
2.2 Etch Equipment Industry
2.3 Film Deposition Equipment Industry
2.4 Lithography Equipment Industry
2.5 Semiconductor Process Control Equipment
2.6 Compound Semiconductor Equipment Market
2.6.1 Aixtron
2.6.2 Veeco
2.7 Wire Bonder Equipment Market
2.8 Ranking of Semiconductor Equipment Vendors
3. Major Semiconductor Equipment Vendors
3.1 Applied Materials
3.2 ASML
3.3 Tokyo Electron
3.4 KLA-Tencor
3.5 Lam Research
3.6 Dainippon Screen
3.7 Nikon Precision
3.8 Advantest
3.9 Hitachi High-Technologies
3.10 ASM International N.V.
3.11 Teradyne
3.12 Hitachi Kokusai Electric
3.13 Kulicke & Soffa
4. Major Semiconductor Companies
4.1 TSMC
4.2 Samsung Electronics
4.3 Intel
Selected Charts
CAPEX of DRAM Industry, 2000-2012
Global Shipment of DRAM, 2000-2013
Change in DRAM Contract Price, Oct. 2009-Jan. 2012
Revenue of Global DRAM Vendors, Q1 2005-Q4 2012
Global Shipment of DRAM Wafer, Q1 2010-Q4 2012
Demand for RAM, 2001-2013E
Revenue and Ranking by Market Share of DRAM Brands, Q3-Q4 2011
Market Share of Major Mobile DRAM Vendors, 2009-2011
Ranking by Revenue and Market Share of NAND Flash Makers, 2011
Global 12-inch Wafer Capacity, 2011
...
More new market reports by the publisher can be found at ResearchInChina page.