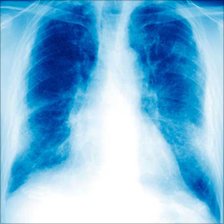 The WHO has been very clear that all forms of asbestos, including chrysotile, can cause cancer.
London, UK (PRWEB UK) 31 May 2012
UK based Asbestos Advice Helpline has today responded to claims made in Thailand that white asbestos is safe. Certain Thai business owners have recently been denying the dangers of all forms of asbestos by claiming that white asbestos, or chrysotile, is safe. The UK helpline, who assist those who have been diagnosed with asbestos related diseases such as mesothelioma, asbestosis and lung cancer with claiming due compensation, have backed up the World Health Organisations' response to the claims, stating that no forms of asbestos are, in any way, safe.
Thailand's WHO representative Dr Maureen E Birmingham has this week stated, "The WHO has been very clear that all forms of asbestos, including chrysotile, can cause cancer," and that, "T-shirts are being distributed by certain construction material producers which use chrysotile in their products claiming that the WHO has certified chrysotile as safe."
Asbestos Advice Helpline spokesman Ian has today backed up Dr Birmingham's statement, putting it out to the UK and stating, "Under no circumstances should any form of asbestos ever considered to be safe. The WHO has once again recommended that asbestos use is stopped worldwide and we couldn't back this recommendation more. We see regular cases of asbestos related diseases and statistics show that over 107,000 people each year die worldwide from them."
Whilst asbestos use was banned in the UK in 1985, it is still in widespread use in some Asian countries and Dr Nopporn Chuenklin, deputy director general of the Department of Disease Control, has recent said, "while almost 50 countries have banned the use of asbestos and turned to safe substitutes, Thailand is still Asia's third-biggest importer of asbestos after India and China."
Ian continues, "Asbestos use should be banned worldwide. The sooner this happens, the better. When asbestos begins to deteriorate, fibres float into the air and can infiltrate the lungs when inhaled. The biggest concern is that it can take 20 – 30 years for asbestos related diseases to show up, meaning that at the time, no effects are experienced. "
If you, a friend or a family member have developed asbestos related diseases following exposure in the past, give Asbestos Advice Helpline a call on 0800 916 9050 to discuss your options.