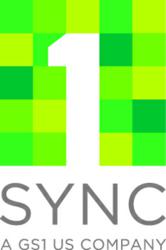 "Having a cost-effective solution in one package to both obtain quality data and display it in a professional manner is key to our members' continued success" -- Paul Roche, CIO, Network Services Company
Lawrenceville, N.J. (PRWEB) May 31, 2012
Foodservice distributors can provide digital product data to their customers more easily with a new solution announced today by 1SYNC (http://www.1sync.org), a leading product data management (PDM) company.
1SYNC Product Data Connect is a cost-effective solution that allows foodservice distributors to both receive accurate electronic product data and provide customers with the tools necessary to use the data.
The solution's foundation is the 1SYNC data pool, the largest data pool in the GS1 Global Data Synchronization Network (GDSN), with information on more than 7 million products. It also provides the ability for distributors to receive digital product data from their suppliers and repackage that data in an online catalog, a website and an e-commerce interface.
Users can also add Search Engine Marketing (SEM) and Search Engine Optimization (SEO) services to the Product Data Connect solution to help customers and prospects find them on the Internet.
"Leveraging the Internet and digital data is a struggle for most foodservice distributors – it's not their core competency, nor do they want it to be," said Dan Wilkinson, Senior Vice President, Marketing and Commercial Operations, 1SYNC. "But the growth of the Internet has made it imperative for them to have a strong presence on the web and provide digital data to their customers regarding packaging, nutritionals and other key attributes. We have a powerful, cost-effective solution for those needs."
1SYNC Product Data Connect offers distributors a one-stop shop for the data, technology and services necessary to drive prospects to their website, and makes the information available to convert these prospects into customers. By combining product data with Internet software solutions and services, Product Data Connect allows foodservice distributors to streamline these processes and focus on core processes.
"Product Data Connect provides the exact solution that many of our distributors need," said Paul Roche, CIO of Network Services Company (http://www.networkdistribution.com), a leading global integrated distribution solution with more than 70 distributor members nationwide. "The internet is becoming a significant part of how our customers find and interact with us. Having a cost-effective solution in one package to both obtain quality data and display it in a professional manner is key to our members' continued success."
The Product Data Connect solution was developed to meet the needs of the foodservice industry but can be easily deployed in other industries such as the medical supplies and janitorial and sanitation industries.
"Product Data Connect builds on the commitment and existing services that 1SYNC has for the foodservice industry in making product data as important to the marketing and sales department as it is to the IT Departments," said Wilkinson. "Product Data Connect places the data in the hands of the marketing and sales people to drive sales."
For more information: http://pdm.1sync.org/products-services/products/product-data-connect.