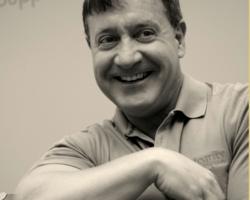 If we are to make a difference in the health of our children then we must focus on the health of their mothers
Manchester, NH (PRWEB) May 31, 2012
Integrity Health Franchises has partnered with GROW Development Group as the exclusive sales agent for their company's franchises and recently launched EZ Coach Fitness Prescription Solution. The Grow group who has offices in Boston, Massachusetts and Orlando, Florida are a team of fitness sales professionals headed by Brett Mololey and Matthew Seaberg.
Both Maloley and Seaberg are fitness industry veterans who met seven years ago while working as sales agents for Life Fitness, a division of the Brunswick Corporation. They specialize in the sales and distributions of many fitness products and have a network of over 20 sales representatives across the U.S.
Integrity Health and GROW have teamed together to challenge the current status quo of the fitness industry by providing better solutions via the EZ Coach system. The EZ Coach system utilizes software technologies that facilitate fitness centers, corporate wellness centers and civil workers by providing exercise prescription and nutrition guidance to their customers.
GROW will also focus on franchise growth. Integrity Health Coaching for Women is a franchise that provides women with specialized fitness prescription and coaching to assist them in attaining optimal health. Rocco Boulay, CEO and founder of Integrity says, "If we are to make a difference in the health of our children then we must focus on the health of their mothers. Today, children cannot be held responsible for their health, it must come from education and proper parenting."
With licensed locations in Florida, New Jersey, New Hampshire and Kobe Japan, Integrity Health Franchises along with GROW Development Group are poised and seeking out every opportunity to build strategic relationships and provide optimal solutions to the fitness industry and vertical markets looking for health and fitness based technologies.
If you would like more information on franchising or the EZ Coach Fitness Prescription technology please contact us at 603-668-1001 or visit us on the web at http://www.integrityfranchises.com.