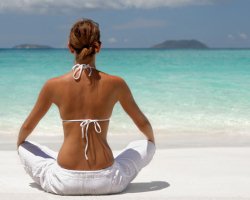 Health is a top priority in the U.S. and for many who visit health spas, they leave with life-changing experiences.
(PRWEB) May 31, 2012
Medical innovations within the health and wellness spa industry are transforming the world, according to the Global Spa & Wellness Summit who will be holding their annual summit June 3-6 in Aspen, Co. This year's theme, "innovation through imagination," will discuss ways to discover new ideas with imaginative and innovative strategies. Leading the initiative, Spahub.com names some of the nation's top spas responsible for creating the best programs when it comes to health, wellness and a luxurious good time.
"Whether it's to lose weight or find inner peace, health spas are becoming a popular vacation getaway," says Mark Verkhovski, a representative for Spahub.com. "Health is a top priority in the U.S. and for many who visit health spas, they leave with life-changing experiences."
Top destination wellness spas combine luxury with smart lifestyle choices. They create programs, treatments and experiences personalized to suit the needs and goals of visitors. Continuous evolution and unparalleled focus move these establishments above and beyond the industry standards. America's finest health and wellness spas offer services and amenities including:

Extraordinary spa treatments
Fitness classes
Fresh and healthy gourmet cuisine options
Consultations with world-class health and fitness experts
An incredible staff devoted to making visitors feel welcomed and relaxed
Known for improving visitors' health and increasing their enjoyment of life through their fitness, good nutrition, stress management and integrative health care programs, Canyon Ranch from Tucson, Az, The Golden Door Escondido from Southern California, and The California Health and Longetivity Institute are named as some of the top health and wellness spas in the country.
To view to full list, visit http://www.spahub.com/america-top-ten-healthiest-spas.html
About Spahub
Spahub's mission is to create the largest Day, Medical and Getaway Spa Directory in the world. They strive to make the site a comprehensive place to learn about the different services spas provide. The goal is to provide every visitor an effective tool to quickly locate and explore a spa's amenities before taking one step out the door.