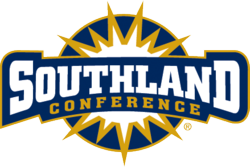 The Southland Conference greatly values the innovation that XOS Digital provides us.
Orlando, FL (PRWEB) May 31, 2012
XOS Digital, Inc., a global provider of sports video technology, today announced the launch of the Southland Conference Digital Network, which provides fans with multiple access points for original Southland content in a variety of formats. The announcement was made today by Chris McCleary, CEO, XOS Digital.
"This comprehensive digital sports network provides the ultimate Southland fan experience," McCleary said. "Through an engaging interactive platform that includes everything from a revamped website, to official mobile and tablet apps, a news video widget and a Smart TV app, the conference is enabled to better reach its fans wherever they are, and at any time of day or night."
In addition to faster, smoother navigation of the conference's official website, Southland.org, the Southland Digital Network offers exclusive video content such as game previews, postgame shows, update shows and other original programming.
"The Southland Conference greatly values the innovation that XOS Digital provides us," said league Commissioner Tom Burnett. "Our partnership with XOS Digital gives us the ability to maintain a dynamic, progressive edge. We're able to stay ahead of the curve by using the latest technologies and by introducing emerging concepts, such as those available within the new Southland Digital Network."
The number of connected platforms making up the Southland Digital Network includes an extensive digital library of exclusive sports content available 24/7, greatly increasing the reach of the Southland Conference Television Network. The conference's official athletic website provides interactive scores, schedules, media releases, standings, statistics, a photo store and a video on-demand store. In addition, through a digital account, fans can access exclusive content via the Southland download store and watch it on any compatible device.
The conference's completely redesigned website extends its broad reach through the complete digital network which includes an original "Over the Top" Television application. This app is compatible with many different televisions and devices including a Southland mobile application for the iPhone, iPad and Android devices. The Southland mobile app delivers updates, news, statistics, schedules and videos to the Southland fan base.
XOS Digital will also serve as the exclusive licensor for all Southland Conference multimedia. The XOS licensing division currently represents more than 120 schools.
About XOS Digital, Incorporated:
Founded in 1999, XOS Digital is the leading provider of digital asset management solutions for collegiate and professional sports organizations. Conference officials, league offices, coaching staffs and athletic departments rely on the XOS portfolio of products and services to manage, analyze, archive, distribute, protect and monetize their digital assets. The XOS Thunder™ Coaching Platform, XOS Xchange™, XOS PlayerOnDemand™, XOS Digital Licensing Portal™, and the XOS Digital Sports Network™ digital media distribution technology provide the most advanced, comprehensive digital asset management solution available in the world. For more information, visit http://www.xosdigital.com.
About the Southland Conference:
An NCAA Division I athletic conference, the Southland consists of 10 member universities in Texas, Louisiana, Arkansas and Oklahoma. Founded in 1963, the Southland Conference sponsors 17 championship sports, nine for men and eight for women. Men's sports include baseball, basketball, cross country, football, golf, tennis, and indoor and outdoor track and field. Women compete for nine championships in basketball, cross country, golf, soccer, softball, tennis, indoor and outdoor track and field, and volleyball. All told, the membership of the Southland Conference encompasses more than 180,000 current students and an alumni base of approximately 920,000. For more information, visit http://www.Southland.org.