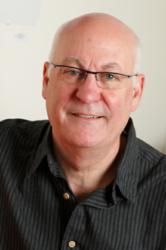 Louisville, KY (PRWEB) May 31, 2012
Scott Carothers, Senior Globalization Executive has joined Kinetic theTechnologyAgency, a technology agency and the leading global provider of enterprise brand & asset management software solutions for the Buyers. Scott is focused on reducing the time, energies and costs companies incur while trying to reach global markets.
Scott is a 30 year veteran in Marketing with a focus on technical solutions, new product introductions and leading edge software solutions. He started on a genesis team introducing one of the first DOS PC graphics software; placing the product into 300 of the Fortune 500 companies. He since has evolved to providing client services for the Globalization process including translation management, international branding and global Print-On-Demand. He is based in Louisville, KY.
About Kinetic theTechnologyAgency
Kinetic theTechnologyAgency provides the world's only true globalization platform and is the only firm working exclusively on the translation buyer's behalf to significantly reduce translation expense, while improving translation quality and accelerating time to new markets. Kinetic's propriety technologies provide an integrated system for content and translation management, publishing, personalization and delivery to generate global sales revenue faster while simultaneously reducing the complexity and expense of going international.
Kinetic is located in historic Distillery Commons in Louisville, KY USA.