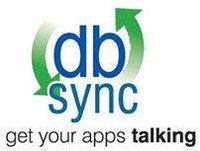 Integrating Support Services between Hospitals and Device Manufacturers can increase visibility and save cost and time.
Rajeev Gupta, CEO, DBSync
Nashville, TN (PRWEB) May 31, 2012
DBSync LLC, a leading provider of Cloud Integration Platform as a Service for the CRM, accounting and database integration, announced their latest application adapter: DBSync Adapter for Sentact, in its series for Asset Case Tracking with Medical Equipment Manufacturers.
DBSync's integration capability with Asset tracking across enterprises will seamlessly integrate cases originating within a hospital to support the case management of medical manufacturers.
With this capability, DBSync can now integrate Hospital Case and Support Management applications like Sentact with leading Cloud or on-premise CRM applications like Microsoft Dynamics CRM or in-house built support or case management applications, commonly used in Hospitals and by device manufacturers. The advantages of this solution includes:

Reduced Downtime of Medical Equipment
Greater visibility across Hospital and Manufacturer's support chain
Increased Customer Satisfaction for Medical Manufacturers
"Hospitals are constantly improving and finding efficiencies. Equipment downtime for MRI or CT Scanners, which can run around 4 hours, can significantly impact patient care, patient satisfaction and revenue for hospitals. While a case management tool like Sentact improves case tracking within the hospital, an integration between businesses decreases the lag time in communicating to equipment manufacturers and service providers details on resolving cases, while streamlining case management across the two enterprises. DBSync's ability to integrate on the Cloud streamlines case management between hospitals and equipment service providers, provides a significant cost savings across the board," said Rajeev Gupta, CEO DBSync.
To learn more about DBSync's new Sentact Integration and to take advantage of a free trial, please visit http://www.mydbsync.com/register_now
About DBSync
DBSync is the leading provider of application integration for the CRM, accounting and data integration markets. With easy to use and pre-built maps and powerful Extract, Transform, and Load (ETL) capabilities, DBSync enables its users to easily link information between leading Cloud and On-premise based CRM (Microsoft Dynamics CRM and other popular cloud CRM), Hospital Asset and Case Management applications, accounting applications (QuickBooks, Microsoft, Intacct), along with support for on-premise applications running databases (such as MySQL, Microsoft SQL, Oracle). DBSync provides support, training and consulting services for its integration solutions. Headquartered in Nashville, Tennessee with centers in Bangalore, India, DBSync focuses on providing best of breed integration solutions through its Integration Platform as a Service - iPaaS offering.
For more on DBSync, visit http://www.mydbsync.com or call 1-877-739-2818.