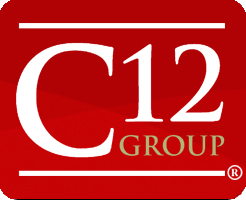 Greensboro, NC (PRWEB) May 31, 2012
Buck Jacobs, founder of The C12 Group, the US' leading provider of Executive Roundtables for Christian CEOs and business owners, will be speaking at the 3rd Annual Conference for Christian Business Ethics June 1 – 2 in Union League, Philadelphia.
The conference will be co-hosted by Westminster Theological Seminary and the Center for Christian Business Ethics Today, LLC and will feature several well established theologians and business leaders who will be discussing business issues and how to address them with Biblical principles.
This year The C12 Group is celebrating its 20th year as America's leading equipper of Christian chief executives through its peer CEO roundtables, conferences, seminars, and cutting-edge business and ministry resources for its 1000+ members. These Christian CEOs and business owners desire a trustworthy and cost-effective peer advisory board and seek to 'Build Great Businesses for a Greater Purpose.'
Buck Jacobs, a dedicated Christian, author and CEO, founded C12 in 1992 with just three groups. Today, C12 is a growing national network of 1000+ members in 75 metro areas across America. Each group is comprised of Christian CEOs and business owners who seek to grow professionally and spiritually with other like-minded executives. Annual revenues of companies represented in C12 membership range from one million to more than one billion dollars. C12 groups focus on life-long learning and interaction among business professionals through "best practice" business and ministry materials that incorporate Biblical principles.
# # #
If you would like more information on The C12 Group, please visit http://www.C12Group.com or contact C12's Home Office (336-841-7100 or info(at)C12Group(dot)com).
The C12 Group
4101 Piedmont Parkway
Greensboro, NC 27410
Phone: 336-841-7100
info(at)C12Group(dot)com
http://www.C12Group.com