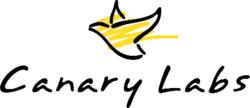 We are excited to provide a solution to the fracking industry that will identify operational and mechanical failures and provide channels for improvement
Martinsburg, PA (PRWEB) May 31, 2012
Canary Labs, the leading provider of data historian and trending applications has enhanced the Canary Labs Enterprise Historian and TrendLink solutions to monitor field equipment used in hydrofracturing operations. Designed to increase operational efficiencies by monitoring and analyzing field equipment, historical data will be used to determine the root cause of downtime caused by mechanical and other types of failures.
The Canary Labs hydrofracturing solution can monitor fracturing fleets located in regions throughout a given territory or region. Each fleet includes a central 'Data Van' and a varied number of trucks. The Data Van acts as the communications link to the centralized operations center. As trucks travel between fleets, they dynamically connect and disconnect to the Data Van revealing their location and other critical data. The Canary Labs Enterprise Historian transparently identifies changes, collects and logs data, and transfers the data to central operations for analysis and planning. Based upon the detailed pressure, flow, density and other data, operators are able to determine where failures are occurring and how and when they happened, leading to increased production time of the overall fleet.
"We are excited to provide a solution to the fracking industry that will identify operational and mechanical failures and provide channels for improvement," said Ed Stern, vice president. "This solution demonstrates the breadth of the capabilities of Canary Labs offerings. After years of success in serving critical data to operators within operation centers, we are now able to utilize the latest technologies to provide a variety of applications outside the control room. Data is placed directly into the hands of managers to achieve a higher rate of production from their invested equipment. Our customers can connect and access data from anywhere at any time, achieving lower operational costs and faster time to value."
About Canary Labs
Canary Labs provides enterprise historian and trending solutions that simplify and optimize data analysis driving more informed, confident decisions. Leading companies worldwide rely on Canary Labs open, flexible and high performance software to improve process metrics and increase the agility, efficiency and reliability of data access. With a reputation for stellar service and support and minimal cost of ownership, Canary Labs ensures customer success to a client base with over 12,000 installations in 26 countries.
Canary Labs, headquartered in Martinsburg, Pennsylvania, is dedicated to the development of high performance historian and trending software and solutions. To learn more about Canary Labs, please call 814.793.3770 or visit http://www.canarylabs.com.