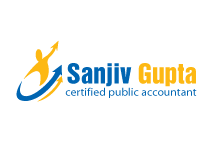 It is important that you sit down with your attorney or CPA to ensure which form needs to filled in your situation
San Jose, CA (PRWEB) May 31, 2012
In a recent television interview, Sanjiv Gupta CPA reminded San Francisco Bay Area residents that the deadline to file the FBAR is approaching very fast. He further explained that people are confusing Form 8938 (Statement of specified foreign financial assets) with Form TD F 90-22.1 (Report of foreign bank and financial Accounts). Form 8938 needs to submit by those who have $50,000 on the last day of the tax year or $75,000 or more anytime during tax year. FBAR Form (TD F 90-22.1) needs to be filed if you had $10,000 or more at anytime during the calendar year. It is important that you sit down with your attorney or CPA to ensure which form needs to filled in your situation to comply with US regulations explains Sanjiv Gupta CPA.
Who must file these forms? This question has also caused plenty of confusion. Quick internet search results in hundreds of random explanations of why someone should be exempt from filing. There are even individuals who are claiming that their CPA or Attorney advised them not to comply from this requirement because of their immigration status or some other reason. Sanjiv Gupta CPA demystified this myth. "According to IRS and Department of the Treasury, you must file FBAR if you are a US Citizens, resident aliens, and certain non-resident aliens that have an interest in specified foreign financial assets. Just to clarify, definition of resident (from IRS point of view) is that you were physically present in US for at least 31 days during the year and 183 days during the 3 year period including the current year and the two years immediately before," clarifies FBAR Filing expert, Sanjiv Gupta CPA.
"Sometime people file the form printed from internet and it gets rejected because it was already expired or form gets lost in mail because it was mailed to wrong address," warns the expert in foreign bank account reporting.
You can also contact the office of Sanjiv Gupta, CPA to get more information about the FBAR. His office help small business owners and individuals with all sorts of tax issues including audits, setting up of business structure, bookkeeping and filing of tax returns.
About Sanjiv Gupta CPA Office:
Sanjiv Gupta's firm is a full service Certified Public Accounting firm located in the heart of San Francisco Bay Area. Founded by Sanjiv Gupta, the practice has grown into a trusted and respected accounting firm with office located in Fremont CA. Sanjiv Gupta practiced tax as charter accountant (CA) in India and has served the San Francisco Bay Area community as CPA for last several years. His tax radio talk show on 1170 am and 1550 am are very popular among Indian Community. His office provides strategic accounting, tax, and consulting services to individuals, and small businesses. His office assists clients from Cupertino, San Jose, Palo Alto, Hayward and other major Bay Area cities. Sanjiv also offers consultation via phone and video conferences. You can visit Sanjiv Gupta CPA practice at 39111 Paseo Padre Pkwy # 117, Fremont, CA 94536 or give him a call at 510-825-7563.