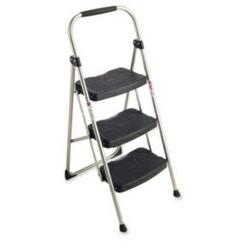 Employers should ask themselves: Who is eligible? What will I contribute? What is reimbursable?
(PRWEB) May 31, 2012
Zane Benefits, which provides businesses with comprehensive and flexible alternatives to traditional health insurance, today published information on how to design a Health Reimbursement Plan (HRA).
A Health Reimbursement Arrangement (HRA) plan offers employers more flexibility than traditional health benefits. Now, new HRA Software allows employers to design a comprehensive health benefits plan in three easy steps:
1. Determine Employee Eligibility
2. Choose Monthly Employee Contribution Amounts
3. Set Reimbursable Medical Expenses
DETERMINE EMPLOYEE ELIGIBILITY FOR THE HRA PLAN
First, the employer decides which employees qualify for the health plan. An employer may decide to include (or not include) employees based on bona-fide job criteria such as job title, length of service with the company, geographic location, and hours worked per week.
Example: Salt Lake Pizza company offers HRA health benefits to its managers and wait staff, but not to its drivers. Also, employees have to be with the company for 90 days before they get access to the HRA
CHOOSE MONTHLY CONTRIBUTION AMOUNTS FOR THE HRA PLAN
Second, the employer chooses a monthly contribution amount that the company can afford. An employer may decide to vary the amount based on employee class based on bona-fide job criteria. Common employee classes include full-time versus part-time, job title, length of service, and geographic location.
Example: Salt Lake Pizza company provides managers with a monthly allowance of $200/month and wait staff with a monthly allowance of $100/month.
SET REIMBURSABLE MEDICAL EXPENSES
Finally, the employer makes the determination on what types of IRS-qualified health care expenses can be reimbursed through the HRA plan. An employer may decide to limit certain type of expenses by expense category, which includes the removal (or inclusion) of expenses such as dental, vision, and pharmacy and the placement of a cap on the dollars that may be used for each expense category.
Example: Salt Lake Pizza Company allows managers to be reimbursed for all type of IRS-qualified medical expenses with no restrictions. The company allows wait staff employees to be reimbursed for health insurance premiums and dental expenses only.
*NOTE: The employer must purchase an HRA Plan Document that spells out the employee eligibility, contribution and eligible expense rules of the HRA Plan.

About Zane Benefits, Inc.
Zane Benefits, Inc, a software company, helps insurance brokers, accountants, and employers take advantage of new defined contribution health benefits and private exchanges via its proprietary SaaS online health benefits software. Zane Benefits does not sell insurance. Using Zane's platform, insurance professionals and accountants offer their clients a defined contribution plan with multiple individual health insurance options via a private health exchange of their choice. Learn more at http://www.zanebenefits.com.