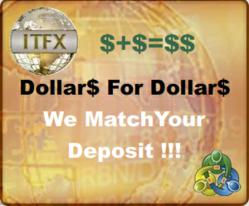 HongKong, HongKong (PRWEB) May 31, 2012
InvestTechFX reports that on the On the New York Mercantile Exchange, crude futures for delivery in June traded up 0.05% a barrel during European morning trade.
The June contract is due to expire at the end of Tuesday's trading session. Contract expiration often leads to volatile sessions as market participants look to close out positions or reposition their portfolios.
Meanwhile, the more actively traded contract for July delivery added on 0.15% to trade a barrel. The July contract traded in between a tight range of per barrel.
Markets remained cautious ahead of Wednesday's summit of European leaders, amomg concerns over a divide between France's new President who favours measures designed to support growth and pro-austerity Germany.
The French President is expected to propose the introduction of joint euro bonds at the summit, but Germany has repeatedly resisted the idea, arguing they would lessen pressure for heavily indebted countries to get their finances in order.
Hopes for near-term monetary easing from China provided further support. China is the world's second largest oil consumer after the U.S. and has been the engine of strengthening demand. Fears over a slowdown in oil demand from the Asian nation have been weighing on energy prices lately.
Meanwhile, market participants were looking ahead to a second round of talks between Iran and major world powers scheduled for Wednesday in Baghdad.
Reports surfaced that the Obama administration will refrain from easing sanctions against Tehran, underlining concerns over declining global supplies.
Over the weekend, leaders from the Group of 8 industrialized nations signaled their readiness to tap into emergency oil stockpiles this summer if tougher new sanctions on Tehran threaten to strain supplies.
Oil traders were also looking ahead to fresh weekly information on U.S. stockpiles of crude and refined products to gauge the strength of oil demand in the world's largest oil consumer.
The U.S. is the world's biggest oil-consuming country, responsible for almost 22% of global oil demand.
A potential loss of Iranian oil supplies has helped underpin strong gains in oil prices during late last year and the first quarter of this year.
But revived talks between Iran and major powers over Tehran's nuclear ambitions, along with rising Saudi Arabian and Libyan output and signs of slower U.S. economic and employment growth, helped pull oil prices back from first-quarter highs.
InvestTechFX offers the Meta Trader 4 trading tool as a means to trade commodities such as Gold, Silver and Oil as well as all six major currencies on a 0.5 PIP to variable spreads on mini and standard accounts with ECN options.
InvestTechFX software solutions deals with the Forex Market offering specialized Money Manager, IB and White Label services as well as many benefits including tight pip fixed spreads, leverage ranging from 1:100 to 1:500 to permit the use of scalping, hedging options and Expert Advisors or robot dealers.
InvestTechFX is a No Dealing Desk (NDD) and Straight Through Processing (STP) Forex company offering an industry leading 0.5 PIP on all 6 majors while trading with the MT4 platform with optional ECN.