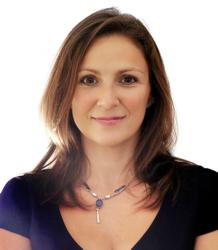 Our tool helps provide the critical answers and options at the time when they are most needed.
(PRWEB) May 31, 2012
The Wealth Care Partnership (TWCP) industry-leading specialists in the very specific field of care fees planning, investments and tax planning for Long Term Care have revolutionised the approach to long term care planning with the launch of a state-of-the art interface for its online tool Care2Plan (http://www.care2plan.co.uk) following two years of live research and development.
This innovative online tool tailors results on the affordability of long term care, providing a Personal Options Report, which can be downloaded in the comfort of one's own home. Clear financial options and information about state benefits are included, forming a base on which to seek the right financial advice.
Karen Rayner, Partner at TWCP said: "A long time ago we recognised that people who are facing the possibility of placing someone they know into long term care would greatly benefit from a tool which would do the initial calculations for them. We developed Care2Plan as a free online tool, a couple of years ago and have been constantly improving the interface, simplicity and report results. Our tool helps provide the critical answers and options at the time when they are most needed.This is especially important when acting on someone else's behalf - often a parent or loved one - in entirely new and uncertain circumstances."
"Around 130,000 people are estimated to require care every year and of those people 53,000 pay for themselves (have assets over £23,250 England 2012/13) and 22,000 partially pay. Only 7,000 are estimated to have had advice from a fully qualified Care Fees Adviser. This is why Care2Plan was created, to help inform and empower people who don't know to speak to people like us. It is specifically designed to ask questions which may not otherwise be considered and generates a secure, personal report linked to the specific income shortfall and what you can do next."
People using the site have the option to enlist the help of Society of Later Life Advisers (SOLLA) accredited Independent Care Fees Advisers at The Wealth Care Partnership.Care2Plan makes it simple for users who wish to start the process to find out the cost of an Immediate Care Plan as it supplies an application to be completed within the tool.
Karen adds: "With the legislation being complex and confusing and interest rates being low, a great many people are eating into their hard earned savings at an alarming rate in order to keep paying for their care. Many more are missing out on benefits and exemptions simply because they are unaware of them. Our Care2Plan tool has been created with those people in mind. It is important to say that Care2Plan should not replace personal advice from an Independent Care Fees Specialist but should be considered a pre-curser to getting such advice"
Karen Rayner writes and produces an annual 'Guide to Care Fees Planning' also available online at http://www.twcp.co.uk, which has helped thousands to understand the complex process and take the crucial first steps into ensuring their loved one receives the best long term care they can afford.
For more information, visit http://www.twcp.co.uk or http://www.care2plan.co.uk