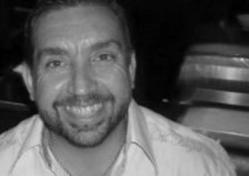 "Feeling entitled is about believing in yourself and carrying on with your dreams and putting the skills in place to ensure that you can achieve them.
London (PRWEB UK) 31 May 2012
Weeks four, five and six of Steve Hutson's appearances on Colourful Radio threw up lots of interesting points to help job hunters get their dream career and a surprise celebrity guest spoke about the "X Factor" that gave her the inspiration to reach her goals. 
Over twelve weeks, Steve is appearing on "Life With Juicy Jaxx" to talk about some of the most important issues facing job hunters and offer his advice and experience to listeners who can call, text or email with their careers questions. 
Week four was all about "Putting in the groundwork" and getting yourself in a position to move on to a new job. Reaching that point doesn't usually happen overnight, as Steve explained.
"Nine times out of ten people have gone through what I call a 'hierarchy of unhappiness' in their role. That might be something with a manager that hasn't worked out for them, they could be working too many hours or just have had a bad project. Lastly, it could simply be about the money. You have to go through all those processes before you even realise that you are ready to move on to the next job." 
To get in the right mindset to pursue a new job, Steve recommends making what he calls the 'Stevie List'. 
"Find a comfortable place and make a list. Write down what you love about your work, then what you hate and then write your goals – where do you see yourself in one year's time?" 
In week five, Steve and Jaxx were joined by Richard Ogley, Creative director of BSkyB. Richard was there to talk about BSkyB's work with Steve and Superstars and how job hunters can break into the creative industry as a whole. 
Richard spoke about how he got into the creative industries via a foundation course, which gave him a good grounding in several disciplines, from fine art to fashion and product design. He then went on to specialise in graphic design with a year of work experience in industry. 
"Just being yourself. It's about how you handle yourself on projects and in front of clients. You have to be relatively rounded. The higher you move up the more you have to step outside of your comfort zone." 
"Now, more than any time, it is so easy for individuals to actually do it. Where we are now, anybody can get hold of a computer. They can download software, they can play around with stuff. They can be creative and put their stuff out there. The platform is there for people to broadcast to a mass market. If you want to be creative, there are no boundaries." 
Finally, in week six, Jaxx and Steve were joined by singer and X Factor winner Alexandra Burke. Alexandra is a close friend of Steve's and cites him as one of the support network of friends who inspired her to win the ITV1 show. 
"When I was deciding whether to go back for the X Factor and my mum and brother were persuading me, I said to Steve, 'Shall I do this or not?' Steve sat me down with a cup of tea and biscuits in his house and said, 'You would be STUPID not to do this! WHAT have you got to lose?' which was inspiring! It is always good to have good people around you." 
Steve felt that Alexandra was a great illustration of week six's topic - Entitlement.
"Feeling entitled is about believing in yourself and carrying on with your dreams and putting the skills in place to ensure that you can achieve them," Steve told Jaxx. 
"When people say that Alexandra got where she is because of the show I always think that they never saw all the hard work she put in, every night - for free, sometimes, just to get her voice out there."
Colourful Life with Juicy Jaxx is on Colourful Radio Mondays and Tuesdays between 10am and 1pm. You can listen live to Colourful Radio on DAB digital radio across London, online at http://www.colourfulradio.com or at http://www.facebook.com/colourfulradio or via your mobile. iPhone and iPad users can download Colourful Player in the AppStore. Android and Blackberry users, please go to http://www.colourfulradio.com/mobile