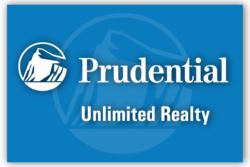 "The Maxfield Team is one of the most experienced and consistent producers generating great results for both home buyer and home seller clients." - Jon Ufland, Managing Broker, Principal - Prudential Unlimited Realty
Jamaica Plain, MA (PRWEB) May 31, 2012
Prudential Unlimited Realty of Jamaica Plain and Brookline, MA would like to congratulate The Maxfield Team for placing second among individuals and sales teams in Massachusetts among the Prudential Real Estate and Relocation Services network for the first quarter 2012 in sales production as measured by Gross Commission Income.
The Maxfield Team has been among the top producing teams for nearly 2 decades. The Maxfield Team is led by John Maxfield who has worked in the Boston area for 18 years, first as a Principal at Prudential Maxfield and Company and later as a principal and now full time Associate Broker at Prudential Unlimited Realty.
For many years, John Maxfield has been an institution in the Jamaica Plain real estate market. He will continue to be a mainstain in the JP market, but beginning the 2nd quarter of 2012, John will be bringing is talents and expertise to the Brookline market to focus on the single family and high end property market. The Maxfield Team is known for it's use of dynamic pricing strategies to help home sellers successfully market and sell their homes quickly and for top dollar.
Using Maxfield's extensive experience in real estate development and syndications as well as his knowledge as a former CPA, John is able to bring a strong business acumen to his clients in order to help them make the most well informed decisions possible.
"We are really proud of John Maxfield and his team," said Jon Ufland, Managing Broker and Principal of Prudential Unlimited Realty. "The Maxfield Team is one of the most experienced and consistent producers generating great results for both their home buyer and home seller clients," said Ufland.
Prudential Unlimited Realty is an independently owned franchisee of Brookfield Residential Property Services (BRPS) specializing in full-service real estate with offices in Brookline and Jamaica Plain, MA. Prudential Unlimited Realty builds clients for life by offering a first-class rental department, professional property management, expert listing advice and home selling results and the city's most informative First Time Home Buyer Seminar. For additional information regarding Prudential Unlimited Realty visit http://www.prudentialunlimited.com.