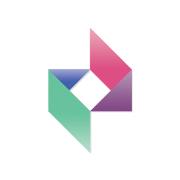 San Clemente, CA (PRWEB) May 31, 2012
Web design and online marketing agency Blazonco announced the launch of ArtestMediaGroup.com, a custom website for brand management company Artest Media Group (AMG). Artest Media Group was founded by NBA Laker's forward Metta World Peace, and features music artists Vinita, Deacon, Sade Artest, Rugby and Rina Cervantes as well as music producers Wip, Q and Lucky.
The website features bios of the company's music artists and links to their social media networks, music for sale, audio clips, a blog, webisodes, tour dates, a video chat room, a store and much more.
The video chat room allows the clients at AMG to connect with fans. During the most recent video chat, people from Australia, Malaysia, Canada, Italy and more all had a chance to join in. The video chats give fans a unique opportunity to connect with talent at AMG in a more personal way, and more of these events will occur in the future.
The webisodes also give fans a behind the scenes look at what is going on at AMG as does the blog, which is regularly updated by AMG clients with personal pictures and news.
Blazonco previously launched the custom website RonArtest.com, a site dedicated to Metta World Peace's career as a basketball player and philanthropist. Both RonArtest.com and Artestmediagroup.com are a testament to Blazonco's track record of success among businesses both large and small.
Although many clients go to Blazonco for fully custom websites such as the sites for Metta World Peace, semi-custom and basic websites are also available to help small businesses create a professional online presence for their brand.
About Artest Media Group
AMG was founded in 2010 by Metta World Peace of the Los Angeles Lakers. The company grooms and manages the careers of recording artists, producers, songwriters, DJs, athletes and more in the arenas of media, personal appearances, film, television, video games, brand marketing and strategic marketing opportunities.
About Blazonco
With more than 14 years of experience serving businesses of all sizes, Blazonco has developed a suite of robust design and marketing services, including web design, branding, internet marketing, SEO, social media and PPC management. We help businesses succeed online. Learn more at Blazonco.com.
###