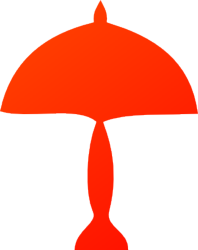 (PRWEB) May 31, 2012
Those sprucing up their homes for sale, finally getting around to that long dreamt of redecorating project or looking for stunning lighting fixtures which will add a real touch of class and make the Jones' jealous could have a new favorite online store.
One recently launched home lighting website has been creating quite a buzz with an exciting selection of unique lamps and lighting fixtures. Offering an incredible line up of designer table and floor lamps, ceiling fixtures and decorative wall sconces with up to 10-40% discounts the online retailer has been bringing amazing style to many households across the U.S. for less.
Recently featured on Yahoo News, New Orleans news and across the web for its charity donations to the Global Hunger Project, Human Rights First, Bread for the World and UNICEF, Suitable Lamps has not just been lighting up homes around the country but the lives of many individuals in need too. The site currently donates up to 20% of sales on select items to charity on customer's behalves and even lets them vote for their favorite cause.
If the deals weren't hot enough already, they just got even better with the launch of a new rewards program. Now customers picking up beautiful lighting fixtures at SuitableLamps.com also begin receiving reward points once they register which can be exchanged for up to $500 individual future orders.
Taking it even further the home lighting outlet is allowing everyone to capitalize on our new social environment with even more rewards and discounts for those sharing the site's dazzling selection of lamps and lighting fixtures. Those who submit reviews of the products they have purchased receive even more points which can be converted to cash for further purchases. Those referring friends, family and co-workers get $20 off for first person purchases and up to an additional $100 for referring 5 others who take advantage of the great deals on the site.
Free shipping, live chat support and convenient and secure check out features all make the site a delight to shop on according to those who have visited so far, as well as a section on style and design tips for choosing the right lighting options for the look and feel you are trying to achieve. So whether you are designing a romantic alcove, need to maximize lighting in an office or want to bring a taste of your favorite exotic vacation destination home it is well worth checking out.
The website operated by Vermillion Shades can be found at http://www.suitablelamps.com where visitors will also find more details on current daily deals, rewards and charity initiatives.