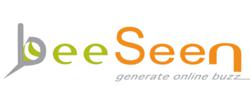 San Francisco, CA (PRWEB) May 31, 2012
Google Penguin is the latest algorithm change Google has made to its search engine results. Released on April 24, 2012, Penguin aims to lower the ranking of sites engaging in low-quality link building tactics, and in return rewards sites with high quality links.
Google's constant algorithmic updates are meant to improve the quality of the search results, giving searchers the best user experience. However, these algorithmic changes can prove to be painful for many search marketers, webmasters and online business owners alike. The Penguin update has led many people to not only alter their online marketing strategies, but to question if their business or job can survive the outcome.
As more and more companies are turning to the web to generate business, online marketing professionals are expected to help companies navigate the increasing complexity of the web, including search engine algorithmic changes. However, when search engine traffic to websites fall, so does the incoming revenue that many businesses have come to depend on.
White hat search marketers either in-house or working at an experienced e-marketing agency such as BeeSeen have weathered the storm due to following industry best practices and sticking to core online business and marketing fundamentals. BeeSeen, based in San Francisco, California has successfully helped its clients avoid the negative outcome of the Penguin update by focusing on the right business fundamentals.
As noted in BeeSeen's blog post titled The Penguin Has Landed, "Our main rule of thumb is to never chase the black or grey hat SEO trends, but to rather focus on natural buzz building for a company with a goal of increasing traffic and sales as the ultimate benchmark. Don't forget Google is chasing the ultimate algorithm for surfacing up quality content to their users, so let Google chase you, don't chase Google. You'll end up with less grey hairs after each major update."
In other industries such as finance, it is also important to stick to good business fundamentals instead of chasing trends. Like the ups and downs of the stock market, Google's latest search engine update will produce website ranking changes for those invested in the right strategy and tactics. Investment professionals such as Warren Buffett preach the importance of sticking to sound, fundamental investment strategies. This knowledge also applies to search engine optimization, in that you want to focus on sound business fundamentals rather than the latest trends, since a website is considered a long term investment and should be treated as such.
Sound online business fundamentals have always revolved around quality content and relevant links, as well as incorporating what makes a website a great online business. By continuing to focus on these core fundamentals, websites can often avoid the negative effects of Google's constant updates and in many occasions will benefit greatly from it.
BeeSeen takes a partner approach when working with its clients, understanding their business needs and goals, as well as understanding what it takes to build long term success. These core values are what allows BeeSeen to help its customers weather through the constant updates of Google and the complexity of the web in general.