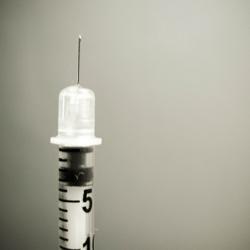 We expect this to be just what sufferers of type 2 diabetes have been looking for—a natural therapy to reduce the effects of diabetes that truly works, because it gets down to its cause
Fairfax, VA (PRWEB) June 29, 2012
Richard Geller, coach from OxygenRemedy.org, announced today, "OxygenRemedy.org has now addressed one of today's most serious and widespread health issues: type 2 diabetes. The new section tells people suffering from the disease how they can greatly reduce its effects, as well as prevent or reduce diabetes-related complications."
Geller explains, "Diabetes affects millions of people in the United States and worldwide. Drugs companies and doctors might have you believe that there is little you can do to help yourself if you have diabetes. You might eat healthier and exercise, but still find it hard to lose weight and control your blood sugar."
"The Oxygen Remedy breathing therapy offers an all-natural treatment for type 2 diabetes that involves no great lifestyle changes— no pills, supplements, or diets. It allows you to improve your health, simply by changing your breathing."
Geller elaborates, "Many, many studies have examined this, and they have shown that there is a common factor in chronically ill people as compared to healthy people: they breathe more. They breathe faster and deeper than healthy subjects."
"A generation of Russian doctors, headed by Dr. Buteyko, first found this connection in the 1950s. Hundreds of studies have followed and continue to confirm Butyeko's initial findings: that deep breathing negatively affects long term health."
"When you breathe more, you only get oxygen to the top of your lungs, and you reduce the level of CO2 in your body. CO2 is a good thing—it allows the tiny arteries of the lungs to dilate so oxygen can get through, and permeate all of the cells and tissues of the body. Overbreathing constricts these arteries and prevents oxygen from flowing freely. This causes a myriad of negative consequences and long-term health conditions, including obesity, heart disease, sleep apnea, sleep disorders, anxiety and panic disorders, lupus, cystic fibrosis, and diabetes."
Geller continues, "Even if you are genetically prone to a certain condition, or you have it already, you can reverse a lot of the negative effects. This holds true for diabetes. Sufferers can reduce the effects of diabetes by retraining their breathing through daily breathing exercises. These are noninvasive and take up only a small amount of time each day, depending on the patient's motivation and health.
"People with diabetes have to be careful when starting the exercises, indeed because they are so effective—patients with type 2 diabetes have been shown to reduce or completely eliminate their regular doses of insulin after starting the exercises. Raising your CO2 jumpstarts your pancreas into making more insulin or your body into accepting it, so you and your doctor have to carefully monitor how much insulin your body is absorbing."
Geller concludes, "We expect this to be just what sufferers of type 2 diabetes have been looking for—a natural therapy to reduce the effects of diabetes that truly works, because it gets down to its cause. The Oxygen Remedy has already helped so many people dealing with chronic illnesses, and we are happy to release this new information on type 2 diabetes."
OxygenRemedy.org is devoted to educating readers how they can obtain relief from their illnesses without pills or major lifestyle changes, simply by changing their breathing. This remedy has already worked for patients with serious illnesses, such as cystic fibrosis, and now it is available to all of our readers. As a mainstream medical treatment in Russia, it has ended the suffering of millions with chronic diseases. It has been endorsed by the New Zealand Medical Association and by the Mayo Clinic. While controlled breathing is just gaining acceptance in the U.S., many worldwide clinical studies have been conducted. All confirm the benefits from controlled breathing.
Disclaimer: OxygenRemedy.org does not diagnose or treat any disease, including type 2 diabetes, nor suggest that you cease medical treatment. The ideas here may or may not work for specific individuals. Health can get better or worse with any treatment and decisions as to treatment are best made by the individual who can make those decisions, such as the patient, the health professionals, and/or parents. OxygenRemedy.org does not claim to cure any disease, including type 2 diabetes, and in many cases lacks enough statistical evidence to make any such claims. Hopefully the ideas and experiences here will help you regain your health, but no assurances are made that this will happen.