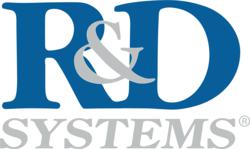 Minneapolis, MN (PRWEB) June 08, 2012
R&D Systems is the first company to offer a bioactive form of Recombinant Mouse Secreted Frizzled-related Protein 5 (sFRP-5). The new recombinant sFRP-5 is tested by R&D Systems for its ability to suppress signaling by Wnt-3a. Related research suggests that sFRP-5 is a tumor suppressor and low levels are associated with a poor prognosis in certain cancers. sFRP-5 is secreted by adipocytes and may also have a role in glucose homeostasis and insulin-sensitivity.
For more information on sFRP-5 and additional products for Wnt-related research, please visit http://www.RnDSystems.com/Wnt.
R&D Systems has over 25 years of experience in the development, manufacturing, and distribution of bioactive proteins for biomedical and clinical research laboratories throughout the world. The company offers more than 3,000 proteins, and it is the most referenced supplier in the scientific literature. R&D Systems is the primary subsidiary of TECHNE Corporation and is headquartered in Minneapolis, Minnesota.