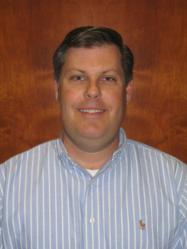 A truly affective loyalty program should always help your salespeople close deals. Period.
Pittsburgh, PA (PRWEB) June 19, 2012
Recently, Jonathan Green, Vice President at NuCar Consulting, answered some questions about why loyalty marketing and building customer loyalty are essential for an automotive dealership to thrive. Here's what he had to say:
When asked how an effective loyalty program can benefit my dealerships, Jonathan responded that, "First, and foremost, a loyalty program should provide a definitive reason for a customer to choose your dealership over the competition. If your program does not contain enough value to be used on the sales floor to build value in your dealership, take a serious look at its benefits. A truly affective loyalty program should always help your salespeople close deals. Period.
"Second, a truly effective loyalty program should offer service customers an earnings program that tracks their purchasing behavior and periodically rewards them based on their continued loyalty. If you can do this, your R.O. count and average gross per ticket will go up dramatically.
"When a loyalty program successfully meets this basic criteria, you can rest assured you have a solid foundation to establish repeat customer relationships at your dealerships in BOTH sales and service."
Another question that comes up often is what is the biggest mistake dealers make when implementing loyalty programs. "In an industry that tends to 'wipe the board clean' and start over at the end of each month, the biggest mistake I see dealerships make when they launch a new loyalty program is not realizing that building customer loyalty is not an overnight project," Jonathan said.
"Going in, a dealership should be ready to create a culture change geared towards treating customers in a new way. They need to ensure their staff realizes that if they can 'wow' a customer at each visit, that locks them closer and closer to the service department and will dramatically increase their future business opportunity.
"A good loyalty reward program should contain enough value and creativity to allow your employees to "wow" every customer, every visit. Over time, your dealership will build customer relationships that will endure and the results will be evident.
"Create a customized loyalty program for your dealership with a custom points program and learn the value of building powerful customer contacts and retaining fiercely loyal customers."
About the author: Jon Greene is Vice President of Operations at NuCar Consulting. For the past 14 years, Jonathan has been working directly with auto dealers throughout North America to design, build and launch the most creative loyalty programs in our industry. He has personally delivered over 4,000 automotive customer loyalty seminars to dealer groups of all sizes.
NuCar Consulting has been a leader in automotive loyalty programs since 1994. NuCar offers onsite training and support, as well as complete tracking and ranking of rewards programs.