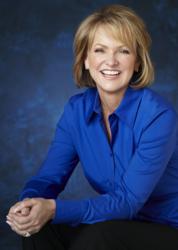 Good work ethic helped me go from foster care to millionaire. I love what MITI does for kids.
Newport Beach, CA (PRWEB) June 11, 2012
The new work ethic and character building program called MITI, created by business consultant and author, Brian D. Molitor, author of WIN-WIN-WIN, is changing the lives of the teens that complete this 60 hour course. Molitor, a father of four himself, adapted his corporate training programs to be facilitator driven, highly interactive, 15-minute segments. The course includes video taped interviews with people Molitor calls, "overcomers."
Spokesperson for Foster Care Alumni of America, Rhonda Sciortino, says, "MITI is great for all teens, but no one needs it more than young people transitioning out of foster care. Many of our nation's foster kids haven't been privileged to see parents get up and go to work and come home with an earned paycheck. I know first hand that nothing builds self-esteem like an earned paycheck from a job well done." Sciortino goes on to say that she believes that the MITI work ethic and character building program should be required curriculum for every young person.
MITI stands for Molitor International Training Initiative. It is an interactive program focusing on leadership, communication, relationships, entrepreneurship, conflict resolution, basic business principles, essential life skills, and much more. For information on MITI, go to http://www.molitorinternational.com or contact Molitor International at 989-832-9730.