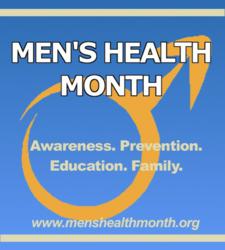 Chiropractic care plays an important role in speeding up the recovery process caused by sports injuries and can restore proper spinal alignment.
San Francisco, CA (PRWEB) June 01, 2012
The National Men's Health Month is celebrated across the country to help bring health awareness and encouraging the early detection and treatment of disease among males. It is an opportunity to encourage men to take care of themselves by consulting a medical professional for preventative injuries or disease. Chiropractic care places a high emphasis on preventative treatment and care for injuries to help eliminate serious injuries which can resolute in surgery or long term disability. Dr. Adam Jacobs, a San Francisco chiropractor at SF Custom Chiropractic focuses on finding a patient's underlying symptoms and addressing preventative measures to avoid future injuries.
Exercise and engagement in sports are highly encouraged to ensure a healthy lifestyle. However, many people often encounter sports injuries that can impede on their day to day functions. Chiropractic care plays an important role in speeding up the recovery process caused by sports injuries and can restore proper spinal alignment. Doctors trained in sports chiropractic such as Dr. Adam Jacobs have specialized training in treating injuries from sports and athletics to help improve performance and prevent injury. Through Dr. Jacobs' specialized care, athletes are able to return to peak performance by restoring injured areas back to normal motion, position and function. Athletes in sports such as baseball, football, soccer, basketball, running, tennis, dance and skiing have found that sports chiropractors are able to give them an edge in their competitions.
Dr. Adam Jacobs- a former college athlete understands what is like to have a sports injury. He uses multiple modalities such Active Release Technique to help patients recover from their injuries. Active Release Technique, the gold standard in soft tissue care, is an effective treatment modality to help restore injured muscles, ligaments, tendons, fascia, and soft tissues. It uses targeted muscle movements to help remove excessive muscle tension, increase flexibility and smooth adhesions. Dr. Jacobs is one of the few elite San Francisco chiropractors' certified full body Active Release Technique which has proven to be very successful for many professional athletes.
A visit to SF Custom Chiropractic can help maintain and prevent health of men and women athletes with a series of spinal adjustments, Active Release Technique, deep tissue sports massage and other modalities such as laser therapy, Technica Gavilan and custom orthotics. Upon entering the office, patients are immediately greeted by warm and friendly staff members. They go through a thorough exam to discover what is causing the source of the symptoms where Dr. Jacobs will provide a comprehensive evaluation of findings presented from the exam.
This June, Dr. Jacobs will be one of the few chiropractors on staff at the U.S Open Golf Championship at the Olympic Club in San Francisco. He will be working with professional athletes and caddies to ensure their bodies in proper alignment and are in peak performance for the competition. To encourage athletes from other sports to do the same, SF Custom Chiropractic will be offering free consultations for the month of June.
About SF Custom Chiropractic: SF Custom Chiropractic opened in January 2011. Head treating doctor, Dr. Adam Jacobs received his doctorate of chiropractic from Palmer College of Chiropractic West (best known for being the leader of sports chiropractic). He has a master's degree and a full body and long nerve entrapment certification in Active Release Technique.