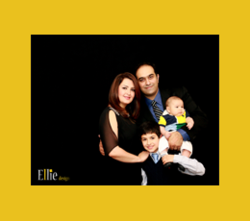 Start your Photography $150
Greenwich SQ ,Ashburn, VA (PRWEB) June 02, 2012
Amazon.com, a leader in eCommerce recently launched a campaign with all of their third party sellers, which stressed the importance of improving the quality of their product photography. The Internet giant stated that listings with detailed product shots have experienced an increase in sales of 33%.
"It's not rocket science" said a spokesperson for Ellie. "Customers cannot touch or feel the product. They must have a way of experiencing the item to give them the confidence to add the item to their cart".
It's not just Amazon who are preaching the importance of outstanding photography. Real Estate companies are now using professional photographers to take pictures of houses they are trying to sell. "It's no different to selling on an eCommerce site. The customer has got to be able to get as close to the product as possible - it doesn't matter whether it's an iPod or a mansion" said the Ellie Design Spokesperson.
So then, what are the elements of a good product shot? And do the same rules apply no matter what picture you're taking? We asked Ellie Design to give us their top tips to help increase sales with better commercial photography. Their tips were to focus on:

Quality - Ensure the picture is taken at the highest resolution possible on your camera. Place the camera on a tripod to avoid shaking the camera. Blurry shots are very difficult to edit once the shoot is finished.
Lighting - Great lighting always helps to enhance product shots. Try to make the front lighting soft and neutral. Create contrast by adding a plain background. If you're shooting a green coloured product, place the item on a surface with a different color. Always aim for contrast. This is key to grabbing the viewers' attention.
Backgrounds - Look at any eCommerce site and you'll notice that any product presented is taken on a white background. Amazon for instance, will only accept photos that are taken on a "clear, white background". This allows the viewer to focus on the product, not the background. This increases the likelihood of a conversion.
Detail - A high bounce rate (the bounce rate is when a customer clicks onto a product but then clicks back out again without the session being converted into a sale) on a listing can largely be attributed to the fact the customer cannot see each element of the product close enough. Make your products "zoomable" by using Rich Media. This can increase conversion rate exponentially.
Color - Attempt to achieve a color balance by using editing tools such as Photoshop. This helps to compensate for initial inadequacies from the original shot.
Ellie Design's Commercial Photography is perfect for creating outstanding photographs that can be used in advertisements, merchandising, and product placement. Commercial photography is also used in corporate brochures and leaflets, menus in cafes and restaurants. Ellie's professional staff has the expertise and experience to enhance your business by creating photographs that are highly attractive to customers.