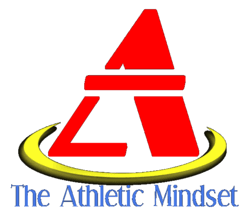 "The Athletic Mindset imparts the same tools that helped me achieve great success in business and life. A must read!" -- Steven M. Mariano, CEO & President of Patriot National Insurance Group
Fort Lauderdale, FL (PRWEB) June 01, 2012
Co-authors, Randy Friedman and Linda Webb, both successful in their own right, have used their knowledge and experiences to lay the foundation for what they believe are the tools necessary to become successful in life. Webb is President of Contego Services Group, LLC, a nationwide fraud investigation company. Commonly referred to as "The Fraud Dog" due to her global fraud expertise of 30 years, Webb is frequently recognized in news media shows, magazines, and newspapers. Friedman, also a prosperous businesswoman, is the President of a successful media corporation and a 10-year LPGA golf professional and international athlete. Friedman brings her athletic and corporate experiences to the book with a vast understanding of defeat and triumph and the tools necessary to achieve and overcome.
Throughout the book, the authors continually encourage the attitude of "keep on swinging," an idea born from the fact that baseball batters with the highest batting averages strike out more times than they get on base. This athletic philosophy can be applied in all aspects of life which is what Friedman and Webb teach readers in "The Athletic Mindset: Three Tools For Success."
The book can be used to teach managers and executives how to be more effective communicators and leaders while empowering employees and improving corporate moral. With the 2012 Summer Olympics right around the corner, "The Athletic Mindset" is sure to ignite a flame in us all that says, "Go for the gold."
Six Points Publishing, LLC specializes in publishing books which celebrate the healthy corporate culture; body, mind and spirit. These books are either of corporate interest or written by a corporate author. Six Points Publishing, LLC will offer books for readers of all ages and for a variety of interests.
For additional information on "The Athletic Mindset: Three Tools for Success" and Six Points Publishing visit http://www.theathleticmindset.com and http://www.sixpointspublishing.com or contact Jessica Custer at 954-556-1616.
Media Contact:
Jessica Custer
954-556-1616
http://www.theathleticmindset.com
jcuster(at)contegogroup(dot)com
###