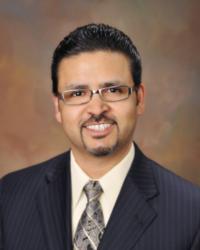 "I am so proud to be part of such an amazing team at the Marina Inn." Bobian goes on to say "I am thoroughly enjoying myself as I transition my family into the Siouxland area. It has been a joy getting to know the people of Siouxland."
South Sioux City, NE (PRWEB) June 01, 2012
The Marina Inn Conference Center proudly announces three management changes. Ralph Bobian has been named General Manager; Anne Lee, Director of Sales and Marketing; and Jodi Reitmeier, Director of Catering.
Ralph Bobian, General Manager, responsible for overall operations, was brought on board to lead the dynamic team at the Marina Inn Conference Center in February, 2012. Bobian brings a wealth of knowledge to his position with over twenty-five years of hospitality industry experience including such brands as Radisson, Starwood and Marriott.
Bobian expresses, "I am so proud to be part of such an amazing team at the Marina Inn." Bobian goes on to say "I am thoroughly enjoying myself as I transition my family into the Siouxland area. It has been a joy getting to know the people of Siouxland."
Anne Lee's responsibility as Director of Sales and Marketing will be to lead the sales and catering teams to develop and implement sales strategies, as well as to increase overall hotel and conference center awareness. With Anne's previous 10 years of experience as the Director of Catering at the Marina Inn, she brings extensive knowledge of her clientele, as well as Sioux City and its surrounding communities to her new position. This will enable Anne to maintain the Marina Inn's position as Siouxland's Premier Full Service Hotel, Event and Conference Center.
Jodi Reitmeier has been named Director of Catering at the Marina Inn Conference Center. For the past eight years Jodi has held the position of Assistant Director of Catering working closely with Anne Lee, learning to manage all aspects of meeting and event planning, and overseeing the execution of every event at the Marina Inn Conference Center.
The Marina Inn Conference Center graces the banks of the Missouri River and is renowned as Sioux City's metro area Luxury Hotel and Conference Center. Guests are surrounded by comfort, elegance and style of the 181 hotel guestrooms and amenities. The Marina Inn has continued to renovate all areas of the hotel to include all guestrooms and suites, public areas, indoor pool, exercise facility and whirlpool. Also located at the Marina Inn is Kahill's Steak-Fish & Chophouse, offering a premier dining experience for hotel guests as well as having a very loyal local following.
Media Contacts:
Ralph Bobian
Marina Inn Conference Center
rbobian(at)marina-inn(dot)com
402-494-4000