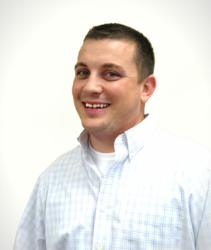 We are excited to have Ryan as the newest member of the AtHomeNet Family.
Suwanee, GA (PRWEB) June 01, 2012
AtHomeNet, Inc., a provider of web-based services for community associations and association management firms, is pleased to announce the newest addition to their dynamic sales team, and gladly welcomes Account Manager, Ryan McBeth.
McBeth bears more than 10 years of experience building strong relationships with customers and comes to the AtHomeNet team from industry partner and management software company, TOPS Software. In his previous role, he worked closely with various management companies, self-managed condos, and homeowners' associations while developing a strong understanding of the community association industry.
"We are excited to have Ryan as the newest member of the AtHomeNet family," says Director of Sales, David Hosie. "His expertise and professionalism in the industry makes him a valuable resource not only for our customers but in the growth and development of our company. We're excited for him to be able to come in and hit the ground running."
McBeth will serve accounts in the upper Midwest, West, and Offshore territories, including: Chicago, Minneapolis/St. Paul, Seattle, Salt Lake City, Alaska, Hawaii, and all International Accounts.
AtHomeNet® is the nation's premiere provider of customized, affordable websites for communities and Professional Association Management Firms. The company was founded in 1998 by Jeff and Susan Sanders. With their HOA websites now being used in over 2 million homes in and more than 7 countries, AtHomeNet continues to grow as a company and enhance their services in the ever expanding world of online technology.
For more information on AtHomeNet please visit http://www.AtHomeNet.com or contact Lauren Briscoe at LaurenB(at)AtHomeNet(dot)com or call 1-800-556-7852.