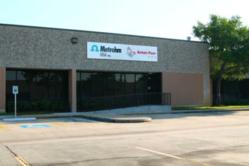 "The new office is a great step toward enhancing our customers experience with our products and solutions" Lee Tower, Regional Sales Manager
Houston, Texas (PRWEB) June 05, 2012
Anton Paar USA's new office in Houston, Texas will supplement their current facilities in North America, and will increase Anton Paar's ability to provide local sales, service, and support options to its increasing base of customers in the Gulf Coast Region.
The Anton Paar office will be headed by Lee Tower, Regional Sales Manager with over 10 years of experience with Anton Paar USA. "The new office is a great step toward enhancing our customers experience with our products and solutions" stated Lee Tower.
The new office will concentrate on increasing the quality of support and service for existing customers and new customers. The office includes a demonstration and testing lab along with a training room for conducting product and application training seminars.
Anton Paar GmbH was established in 1922 as a one-man locksmith's workshop. Today, over 1500 employees worldwide develop, produce and distribute high-quality measuring instruments for the determination of properties such as density, temperature and viscosity as well as high-precision mechanical parts and assemblies. Anton Paar has strong links with universities and research laboratories worldwide. The company is owned by the Santner Foundation, which invests in research in the field of science and technology as well as in the treatment to fight drug and alcohol addictions.